Charter a private jet to your superyacht voyage
Sail the seven seas in ultimate style and luxury onboard one of the finest superyachts in the world. From a 2-cabin one-night experience in the Mediterranean to a week-long 22-cabin exploration of Indonesia, TJB Super Yachts have a range of incredible options for your next yacht charter.
Wherever you decide to charter your yacht, Air Charter Service can arrange your group or private jet charter to where it's moored. Our dedicated account managers will take care of your trip from start to finish, including transport to and from your superyacht and documentation if you're sailing between different countries.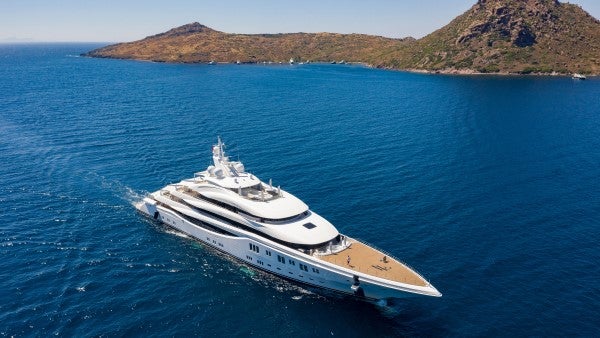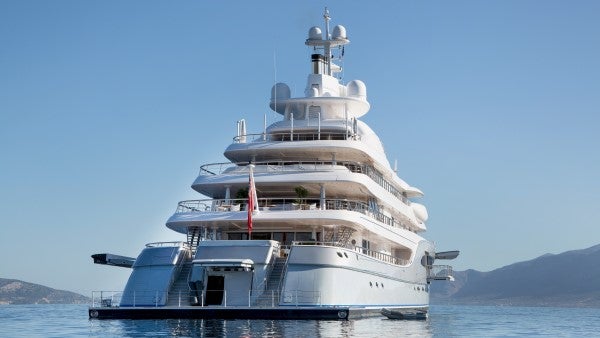 Your luxurious journey across deep blue oceans or crystal clear seas awaits on your exclusive superyacht. TJB Super Yachts have over 13,000 yachts in their database for you to choose from, each offering a stylish way to charter a course through any waterway your heart desires. From the coastlines of India and Australia to the shallow docks of the Bahamas and the Caribbean Sea, TJB Super Yachts have organised charters across 26 different countries, providing clients with their dream yacht charter in their ideal location.
These experiences combine self-sufficient sanctuaries with unlimited opulence. Once aboard, you and your guests have exclusive use of your yacht, while a dedicated crew and experienced chef cater to all your needs. There are also no rigid itineraries or schedules to worry about, so you can enjoy your perfect holiday your way.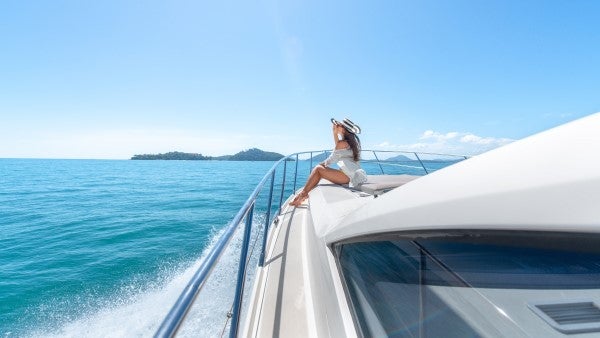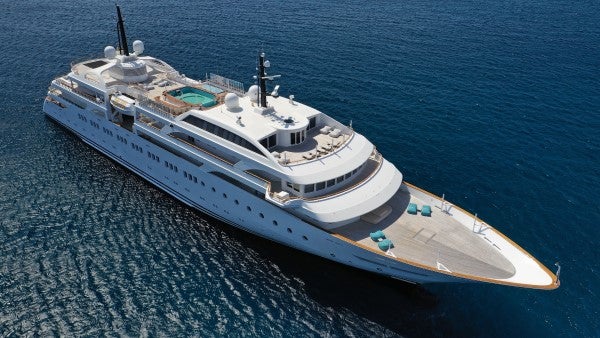 Depending on the vessel, there are a range of amenities on board to keep you and your guests entertained. Hydraulic swim platforms, elevators, shaded deck Jacuzzis and even small pools means everyone can enjoy their version of a laid back aquatic experience. For the more adventurous, many yachts come with a range of water toys, including jet skis, flyboards, SeaBobs and waterslides, and gym facilities.
However, your luxury yachting experience is all about escape and relaxation. Unwind and enjoy massage treatments, sit back in front of your favourite movie in a dedicated cinema room, or simply lounge on the sundeck sipping an expertly-made cocktail.
What would you like to eat? Your private chef can create tailor-made menus that match you and your guest's unique preferences, served at times that suit you. Charter chefs have a vast knowledge of flavours, diets and know how to source the best local produce, and create dishes that rival some of the best restaurants in the world.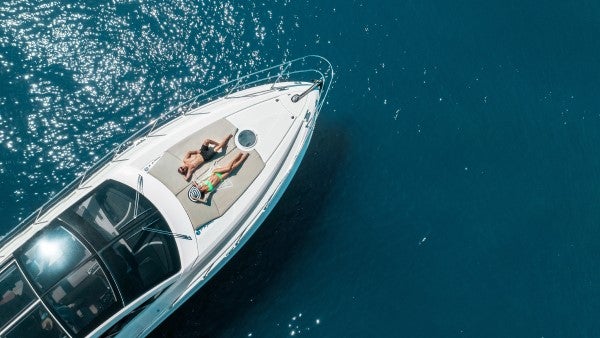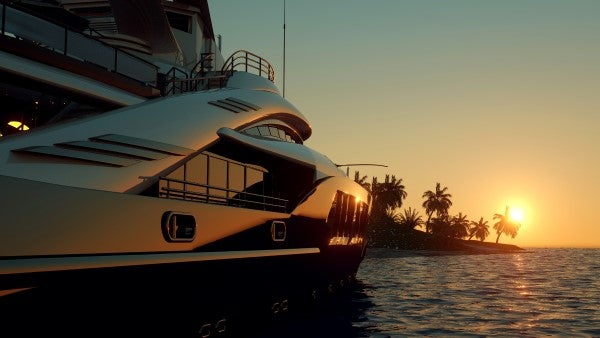 One of the most exciting aspects of chartering a private yacht is your ability to go wherever you want. Whether you want to island-hop and enjoy day trips around bustling towns or explore uninhabited hard-to-reach coves, your captain will take you to the best spots in the region.
With thousands of yachts to choose from, TJB Super Yachts will have a yacht to suit your preferences but, sometimes, your schedule and destination can dictate the best option. For example, a sports yacht may be more suited for a weekend island hopping in the Caribbean, while a larger, more comfortable yacht may be more adept at sailing around Antarctica. Similarly to how our team at Air Charter Service helps you select the right aircraft to suit your air travel requirements, TJB Super Yachts will also talk you through the best options for your ideal sea adventure.
Begin and end your dream yachting getaway in luxury. Contact one of our dedicated account managers to arrange your next group or private jet charter.