Skip to content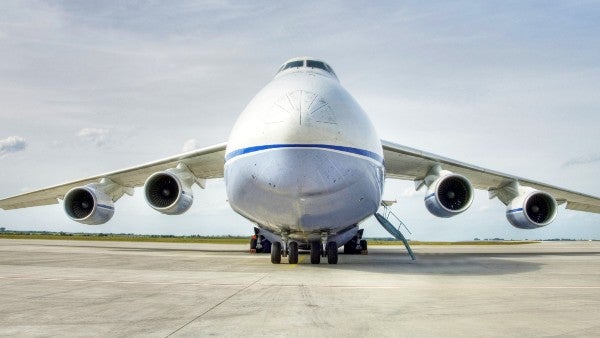 Cargo aircraft charters across the USA & worldwide

Air Charter Service is a global provider of air cargo charter solutions – our size, presence around the globe and extensive experience in air cargo charter is what sets us apart from many of our competitors. We offer a full range of cargo aircraft types, from small aircraft for urgent packages, to large freighters for outsize cargo. We also offer an onboard private courier service that supports our USA air cargo service.
Each one of our account managers has undergone intensive training and spent time on the tarmac, so they understand exactly what it takes to manage a charter flight from start to finish. Few companies can match Air Charter Service in terms of size and experience. We were awarded 'Air Cargo Broker of the Year 2019' at the ACN Cargo Airline of the Year ceremony, and have also been voted as the 'International Air Charter Provider of the Year in Africa' at The STAT Trade Times awards ceremony.
What we offer

Urgent charters: Available 24/7, our award-winning cargo team operates in a global network of offices around the world. We can quickly find the best cargo aircraft for your needs and could have your delivery in the air within an hour of confirmation.
Dangerous goods cargo: Our teams stay fully up-to-date on the latest routing restrictions and regulations, meaning we're experts at sourcing the correct aircraft licensed to carry sensitive freight such as explosives, gases, flammables and radioactive materials.
Heavy & outsize cargo: We apply our detailed knowledge of cargo aircraft volumes and loading abilities to transport heavy and outsize cargo for various industries - from engineering to construction, to vehicle transportation and more.
Humanitarian aid: We work with some of the largest aid agencies and governments in the world, to coordinate a range of aircraft charters – from transportation of relief personnel to heavy equipment, tents, and food.
Remote Destinations: We have considerable expertise in arranging charters to destinations in isolated locations or hostile environments, with an unrivaled network of contacts for permits and documentation.
Onboard courier service We source local couriers with the necessary visa for fast delivery of all consignments on a global scale, as well as providing trackable delivery and secure transportation.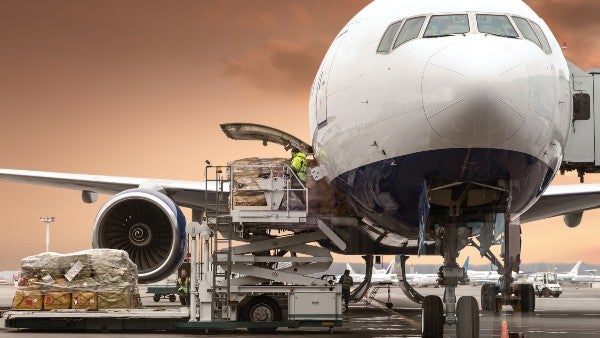 Why choose ACS?
Experience: Air Charter Service has over 25 years' experience in moving a wide range of specialist cargo such as critical parts for the automotive industry, dangerous or hazardous goods, and outsize cargo.

Global coverage: No matter where your cargo charter needs to go, our international chartering services cover six continents, providing you with local knowledge on an international scale when you need it most.

Choice of cargo aircraft types: With access to 50,000 aircraft, we always match the right aircraft for your cargo.

Access to more airports: We reach remote and under-serviced locations, getting your cargo as close to its final destination as possible – saving you both time and money.

Cost efficiency: Air Charter Service's buying power and reputation allows us to source and deliver the best air cargo charter prices and cost-effective solutions best suited to you.

Flight representation: Our charter experts are able to assist you on the ground to make sure that all aspects of your cargo charter run smoothly.

Specialist skills and expertise: Each member of our award-winning cargo team has received extensive training and understand what it takes to manage a charter flight from start to finish.

Personal account manager: Your dedicated cargo charter expert is available 24/7 to assist you with all your requirements.

Live updates: We keep you fully up-to-date on the status of your time-sensitive cargo charters.

Frequently asked questions
HOW DOES THE AIR CARGO CHARTER PROCESS WORK?
After your initial enquiry you will be assigned a personal charter expert who will send you a selection of quotes for you to choose from. Each quote will have a clear breakdown of aircraft and airports as well as the reasons they've been selected for you. Should you wish to go ahead, your personal cargo charter expert will book the cargo aircraft and send you all the details related to your freight rental.
HOW DO I DECIDE WHICH CARGO AIRCRAFT TYPE TO CHARTER?
Your dedicated account manager will narrow down your best options from the wide range of cargo aircraft available to you. Our advice is always based on your needs and requirements when assisting you with your final decision.
CAN YOU REACT QUICKLY TO URGENT CARGO CHARTER REQUESTS?
When supply chain emergencies arise, our urgent 'go now' air cargo charters and onboard private courier service can quickly deliver parts to the production line on time. We can have a flight airborne within an hour of confirmation.
DO YOU OFFER PASSENGER SOLUTIONS FOR KEY PERSONNEL AND LARGE GROUPS?
Air Charter Service has decades of experience offering passenger solutions as well as cargo services. We charter private jets to fly key personnel and even entire sales teams direct to product launches and other important events, avoiding the delays and stopovers associated with commercial flights.
WHAT HAPPENS IF I HAVE TO CANCEL OR CHANGE A FREIGHT RENTAL?
It's best to give us as much notice as possible to notify all parties involved in your cargo charter, such as the operators and Air Traffic Control. Private air cargo charter is all about flexibility, so you can be assured that we will always do everything we can to accommodate your requests.
CAN I FLY IMPORTANT OR SENSITIVE DOCUMENTATION TO A DESTINATION?
Our door-to-door onboard courier service offers security and peace of mind when transporting sensitive or valuable documents. Air Charter Service's dedicated onboard private courier service is the most efficient and reliable means of transportation. We can quickly source a local courier with the necessary visa to ensure fast delivery of all consignments on a global scale. The service includes trackable delivery which means we give you regular updates on the progress of your consignment via your preferred method of contact.
HOW DO I FIND OUT MORE ABOUT THE CARGO AIRCRAFT QUOTED FOR MY FLIGHT?
We will send you photographs of the cargo aircraft quoted for your flight as well as the reasons specific aircraft have been chosen for your charter. You will be able to make your final choice based on our recommendations. Your dedicated account manager will be able to guide you through the process.
CAN I BOOK HELICOPTERS WITH AIR CHARTER SERVICE?
We offer a wide range of helicopters for charter flights within and across the USA as well as through our global network of offices. Since transporting cargo and personnel by helicopter has a specific set of requirements, our charter experts will be able to guide you through the process.
DO YOU OFFER DISCOUNTS ON CARGO CHARTER?
Empty legs are a great way to save on a cargo charter. When a private jet drops passengers or a consignment at their destination, and the plane returns to its home base empty, this is an empty leg. If the aircraft is suitable for your consignment, taking advantage of an empty leg offer can shave up to 75% off the cost of a regular charter.

NEED MORE INFORMATION?
Tell us your requirements and one of our charter experts will send you a quote.
INQUIRE NOW
CHARTER FLIGHTS PER YEAR

GLOBAL COVERAGE

RANGE OF AIRCRAFT

PERSONAL SERVICE
SELECT UP TO MORE -
YOUR SELECTED AIRCRAFT ARE READY TO COMPARE
COMPARE NOW
DEDICATED ACCOUNT MANAGERS
NO OBLIGATIONS
25 YEARS EXPERIENCE
AVAILABLE 24/7