Skip to content
HELICOPTER RENTAL & CHARTERS
Air Charter Service helicopter charters for flexible point-to-point travel

Private helicopter charters deliver a level of flexibility that can't be matched by most fixed-wing aircraft. The advantages of flying point-to-point are invaluable – and you can fly in style with exceptionally comfortable club seating on certain types of helicopter. The adaptability of helicopters means they can be used for business purposes or for transfers from airports to ski resorts, events or sports stadiums.
These small, rotary-wing powerhouses are intelligently designed to be highly adaptable to a range of requirements. The benefits of helicopter charters include their ability to gain access to remote areas and city centers, landing at helipads, hotels and on private property where space allows. This makes them one of the most flexible and suitable aircraft types for travel to remote, crowded or otherwise hard-to-reach destinations.
Helicopter rental saves both time and money that would otherwise be spent on multiple forms of transport to reach a single remote or crowded destination. Use of helicopter transport is also invaluable to other market segments – from medical evacuations and delivery of humanitarian aid, to aerial photography operations and news reporting.
Need a helicopter rental? Call your local office or
GET A FAST QUOTE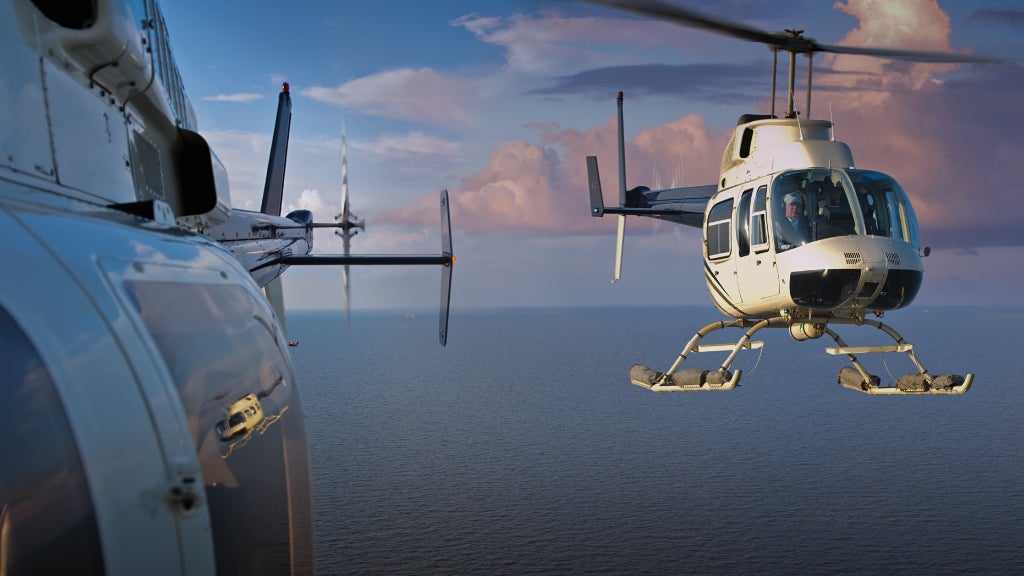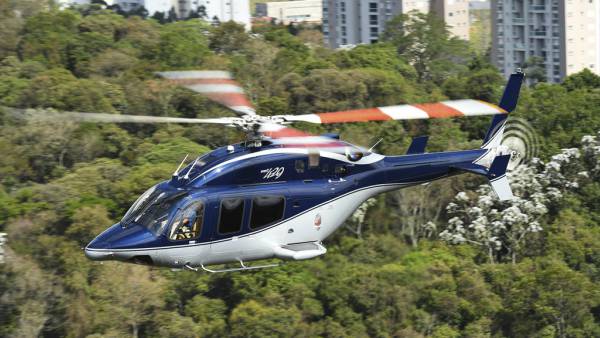 What we offer

Time-critical charters: Need an urgent 'go now' business or leisure flight? Air Charter Service specialises in time-sensitive private helicopter charter flights as well as cargo charter and onboard courier solutions.
Onboard courier: Whether it's the hand-delivery of sensitive documents or a vital medical consignment, our dedicated onboard courier service is the most efficient and reliable means of transportation. We are able to quickly source a local courier with the necessary visa for fast delivery of all consignments on a global scale, as well as taking care of trackable delivery and secure transportation.
Humanitarian aid and relief: Air Charter Service supports NGOs, governments and aid agencies by coordinating a range of charters, from transportation of relief personnel, to food and medicines. In emergency situations that present the greatest logistical challenges, our specialist expertise and global connections have seen us play an integral role in almost every major relief effort around the globe in the last decade.
Remote and under-serviced destinations: We source the best available aircraft to fly into hard-to-reach destinations that scheduled services can't access. Helicopter charters can land on helipads on top of buildings, unpaved or short runways, or grass strips in areas with limited local infrastructure and under-serviced airports.
Helicopter tourist experience: See the world from a totally different perspective. An Air Charter Service helicopter charter gives you a bird's-eye view of a favorite tourist destination or your very own city. Whether you want to experience what it's like to fly in a helicopter for a day or snap a series of unforgettable aerial shots, a helicopter flying experience is the way to go.
Why choose ACS?
Experience: Air Charter Service has over 25 years' experience flying passengers and important cargo around the world. Our personal service goes beyond expectations and ensures complete peace of mind throughout the entire helicopter charter experience.

Luxury and comfort: Flying should be a pleasure – we make sure your helicopter flight is as luxurious and comfortable as possible. Travel in a helicopter is plusher than you might think!

Time and speed: Helicopter transport is one of the quickest ways to travel between key destinations – Air Charter Service can plan the shortest, most direct routes to optimize your time and schedule demands.

Discretion and security: An ACS private helicopter rental offers privacy, and we will work closely with your security provider on all aspects of your charter.

Create your own schedule: Connect with commercial flights or fly according to your custom timetable – whatever your requirements, we'll create the private helicopter charter that suits you best.

Access to more airports: A helicopter charter allows you to reach a remote location or simply arrive closer to your final destination than a scheduled service would allow.

Private terminal access: Avoid queues and unnecessary delays; as a private passenger you're able to board your helicopter charter just minutes before take-off.

Global coverage: No matter where you want to fly to or from, Air Charter Service's international network of offices provides you with local knowledge on a global scale.

Cost efficiency: Our buying power and reputation allows us to source the best private helicopter charter prices for you, ensuring you always receive the most cost-effective solutions.

Choice of helicopter: We always source the right helicopter for your needs.

Personal account manager: Your dedicated charter expert is available 24/7 to assist you with any requirements you may have, from arranging in-flight cuisine to making last-minute changes to your charter.

LATEST EMPTY LEGS OFFERS
When Air Charter Service has a one-way charter, the aircraft is sometimes empty when it repositions back to its base, or on to another global location.
These are known as 'Empty Leg Flights', and they are available at savings of up to 75% of the cost of a regular charter.
Frequently asked questions about helicopter rental
HOW DOES THE HELICOPTER CHARTER PROCESS WORK?
After your initial enquiry you will be assigned a personal charter expert who will send you a selection of helicopter quotes to choose from. Each quote will have a clear breakdown of aircraft and airports as well as the reasons they've been selected for you. Should you wish to go ahead, your personal charter expert will book the private helicopter and send you the flight details. This includes directions to the terminal and any other important information related to your helicopter charter.
Your personal account manager will be your first point of call for any further enquiries you may have up to the flight and, if possible, they will meet you at the terminal. From your initial quote you will be able to contact your account manager 24/7 from anywhere, whenever you like.
HOW DO I DECIDE WHICH HELICOPTER TO CHARTER?
Your dedicated account manager will narrow down your best options from the wide range of helicopters available to you. Our advice is always based on your needs and requirements when assisting you with your final decision.
HOW MUCH IS A PRIVATE HELICOPTER?
When it comes to private jet charter costs, for shorter trips the rule of thumb is that smaller aircraft are the cheaper options. Also called 'air taxis', helicopters, propeller planes or very light jets, are a cost-efficient and comfortable solution for short-haul flights.
Consider whether your helicopter charter is for a single journey (perhaps from a major airport to a remote destination), a return trip (to a single destination and back again), or a multi-leg journey (which would allow you to access multiple destinations without having to make alternative arrangements for car hire, buses, taxis or ferries between destinations).
Advance planning of your trip will affect the cost of your helicopter hire. If you need a helicopter transport put together within seven days of departure, you're likely to be charged a premium. Also keep in mind that the time or day of the year you choose to fly has a bearing on how much a private helicopter charter will cost. Expensive times to fly are holidays like Thanksgiving and Christmas, and other high-fly periods like summer vacations. The busiest weekends happen around major sporting events, with the Super Bowl in the US being the most expensive time to fly and the busiest weekend for private charter companies.
WHAT IS INCLUDED IN HELICOPTER QUOTES?
Fuel costs determined by the distance you've traveled. Fuel prices change constantly so a surcharge is usually added to make up the difference between the projected cost you're given on your quote, and the actual cost of flying.
Landing fees depend on the size and weight of the aircraft. These fees vary by airport and are used to maintain runways and airport buildings.
Airport fees cover the costs of managing an aircraft while on the ground by a Fixed Based Operator (FBO) or Aircraft Handling Company. Not all airports charge the same airport fees.
Passenger taxes are government fees levied on a per passenger basis and Federal Excise Tax is charged to each flight at around 7.5%.
For a return journey, ramp fees are charged when a plane is parked at an airport overnight or for any length of time.
Other costs that may be incurred on multi-leg journeys can include crew expenses like the cost of taxis for the crew to-and-from hotel and to the airport during stopovers.
HOW MUCH LUGGAGE CAN I TAKE WITH ME ON A HELICOPTER CHARTER FLIGHT?
We will let you know how much luggage your chosen helicopter can hold and you will be able to upgrade if you feel more space is needed. Usually, you would be able to take more luggage with you on a private helicopter than on a commercial airline. You may also need to upgrade if taking onboard items like golf clubs or skis. If traveling with a gun, you will need to provide a license and the gun and ammunition must be kept separate. It is then at the captain's discretion whether or not it can be taken onboard.
WHEN DO I NEED TO CHECK IN BEFORE MY CHARTER FLIGHT?
When using private terminals, you are able to check in much closer to take-off than on a scheduled service flight. Sometimes you can arrive as little as 15 minutes before your private helicopter is due to depart, and in some cases you can be driven directly to the aircraft for boarding.

NEED MORE INFORMATION?
Tell us your requirements and one of our charter experts will send you a quote.
INQUIRE NOW
CHARTER FLIGHTS PER YEAR

GLOBAL COVERAGE

RANGE OF AIRCRAFT

PERSONAL SERVICE
SELECT UP TO MORE -
YOUR SELECTED AIRCRAFT ARE READY TO COMPARE
COMPARE NOW
DEDICATED ACCOUNT MANAGERS
NO OBLIGATIONS
25 YEARS EXPERIENCE
AVAILABLE 24/7