Iceland's South Coast
Discover southern Iceland in style with our private jet charter package that stays at some of the country's best hotels. Southern Iceland is a movie-set-handsome montage of unique landscapes. Tap into the in-depth knowledge of local guides to head off the beaten track, opening up secret vistas and exclusive experiences.
Flying by private jet charter means you can avoid crowded airports and aircraft, enjoy private terminals and limit your contact with other people to as few as possible. Essentially, you can have a relaxing experience from the moment you leave home.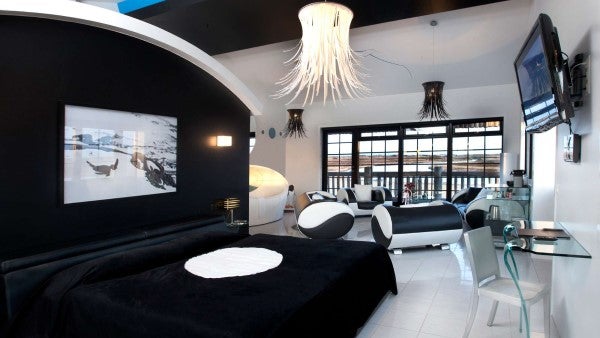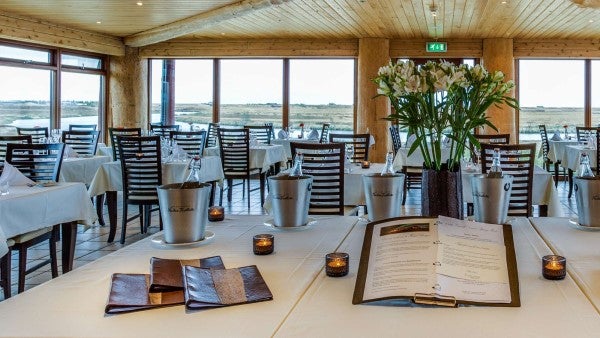 Hotel Ranga
Located by the River Ranga and at the foot of the Eyjafjallajokull volcano and glacier, this distinctive property is ideal for exploring the south coast, Reykjanes Peninsula and the Golden Circle. It's also an iconic hotel with a warm and friendly atmosphere. Relax in one of the outdoor hot tubs, sip a cocktail or two in the cosy bar, enjoy some of the fabulous culinary treats and spend time in the observatory viewing the night sky.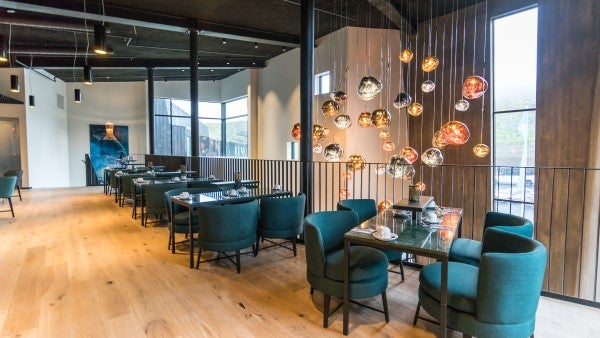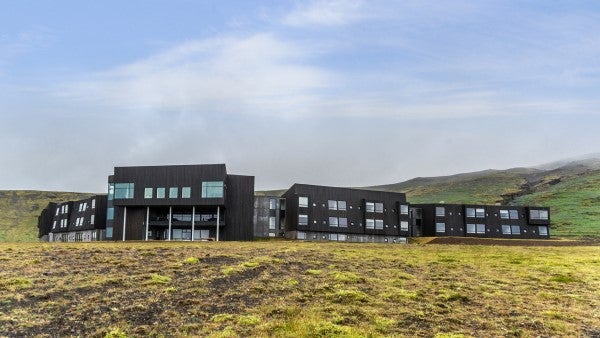 Fosshotel Glacier Lagoon
Fosshotel Glacier Lagoon is beautifully located by the Skaftafell wilderness, which is part of Vatnajokull National Park. It's perfect for exploring and hiking in nature. During your stay, you can see the spectacular waterfall, Svartifoss, and enjoy the views over the Oraefajokull glacier. The cuisine in the Glacier Lagoon restaurant is inspired by the Icelandic nature surrounding the hotel and suites have large panorama windows.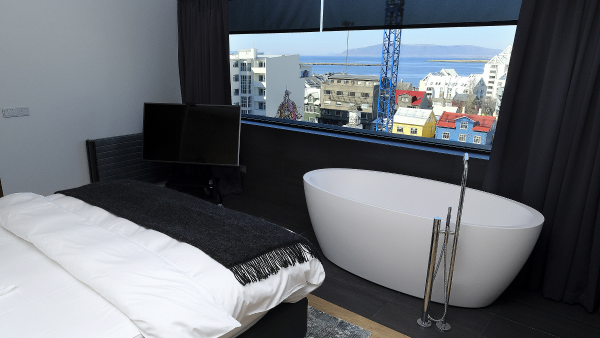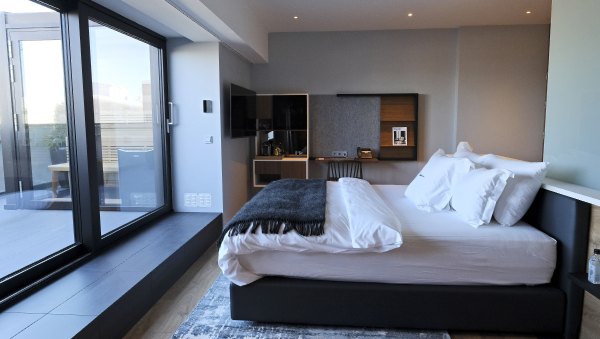 Ion City Hotel
In Reykjavik, there's a choice of two hotels. Part of the Design Hotel group, the Ion City Hotel is located in the heart of Reykjavik and close to local highlights, restaurants, bars and shops. It is beautifully designed and uses Icelandic nature as an inspiration throughout. The spacious suites have large panorama windows, a comfortable sitting area and private sauna.
Hilton Reykjavik Nordica
Or you can opt to stay at the larger Hilton hotel, which is a pleasant 20-minute walk from Reykjavik city centre. Rooms have a contemporary Scandinavian design and beautiful views over the sea and Mount Esja. There's a well-equipped gym, a relaxation pool and renowned Nordic Spa (complimentary for guests staying in an Executive Room or a Suite). The lobby bar, with its cosy open fire, is a great spot to unwind.
Highlights
Hop between continents at Thingvellir
In Thingvellir National Park you can hop between continents. The line along which the North American and European tectonic plates meet slices through the park – you can even snorkel in the clear waters in Silfra, the fissure between the continents. Thingvellir is the focal point of the Golden Circle, where highlights also include the Geysir and the 32m-high double 'golden falls' of Gullfoss. An experienced guide will help you create your perfect itinerary through the south-west, providing insights that will enable you to scratch beneath the surface and discover historic, geological and natural wonders.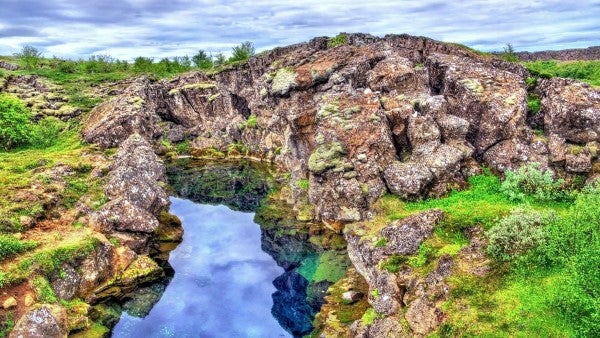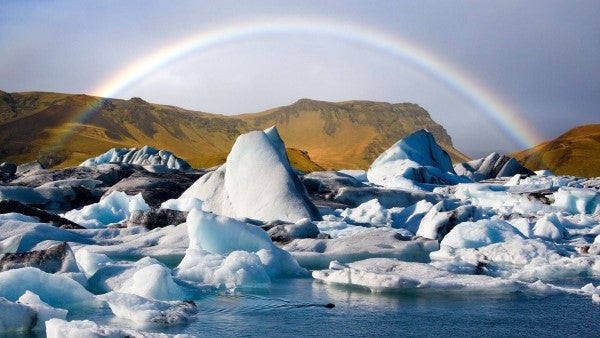 Drift between bergs on Jokulsarlon glacial lagoon
This glacial lagoon was formed less than a century ago. Watching a frozen monolith as it calves from the glacier's tongue is high drama and the nature show continues with a private guided voyage between floating frozen sculptures to the shore, where ice fragments glitter across the black volcanic sand. It's a photographer's dream. Keep an eye focused skywards as you compose your shots to spot Arctic terns and big-billed skuas.
Seek out secretive Gljufrafoss waterfall
Some of Iceland's waterfalls reveal their wonders only to those in the know and who are prepared to veer off the beaten track. Gljufrafoss is one of them; you'll find it hidden in a mossy cleft in the rock close to Seljalandsfoss. Edge into the canyon to absorb its echoing, percussive symphony as the clear water drums the pool below.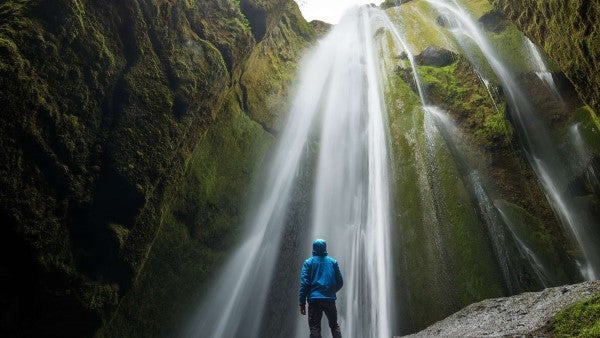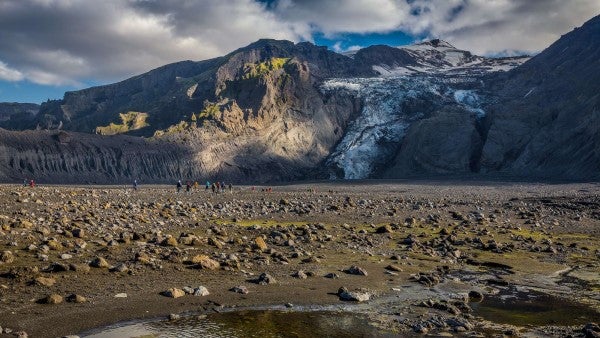 Confront Eyjafjallajokull volcano
Iceland has several volcanoes that periodically erupt into action – most notably Eyjafjallajokull in 2010. To see this famed volcano, board a superjeep for a private tour across the dramatic lunar landscapes and immerse yourself in the highlands' stark grandeur. Then descend south-west to absorb the verdant beauty of Thorsmork (literally, 'Thor's Forest'), guarded by a trio of glaciers and valleys lined by twisted birch trees and ribboned with streams.
Be serenaded by seabirds at Dyrholaey
The monumental rock arch that bookends the peninsula at Dyrholaey, looming 120m from Atlantic surf pounding the coast below, hosts thousands of puffins each spring. These characterful creatures are among several seabird species that nest on the rock faces here. To see them, carefully pick your way along the paths to the cliff edge overlooking the arch, or roam the black-sand beach at nearby Kirkjufjara.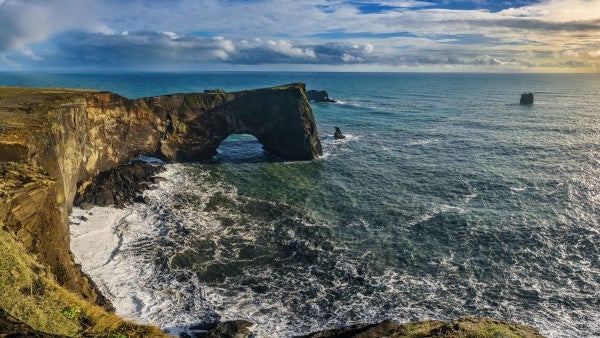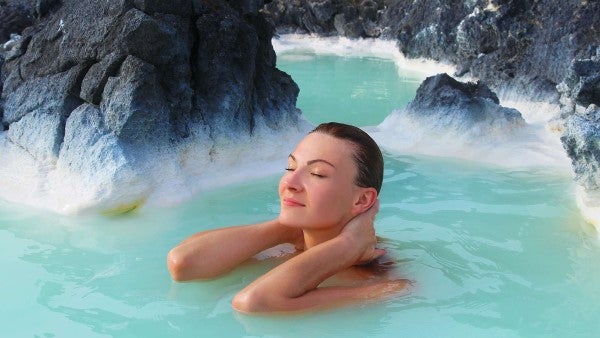 Soak away the stress at the Blue Lagoon
Wellness-seekers head to the famous Blue Lagoon to soak in the healing milky-blue thermal pools. Over a million people flock to the Blue Lagoon each year, so if you want to sidestep the crowds then visit the Retreat Spa next door to enjoy an in-water massage. An out-of-the-way alternative lies 65 miles east of Reykjavík, in the village of Fludir. The Secret Lagoon, fed by hot springs, is the oldest pool in Iceland. It's a simple set-up, but that's its charm.
South Coast of Iceland – 7 nights | self-drive or with a private drive-guide
Package inclusions:
Private jet flights
3 nights at Hotel Ranga in a Junior or Master Suite
2 nights Fosshotel Glacier Lagoon in a Suite or Executive Suite
2 nights in Reykjavik at Ion City Hotel or Hilton Reykjvik Nordica
For self-drive option, a large high clearance 4 x 4 vehicle
For private driver-guide option any type and size of vehicle of your choice
Privately guided superjeep adventure in Thorsmork – for self-drive guests
Blue Lagoon Retreat Spa visit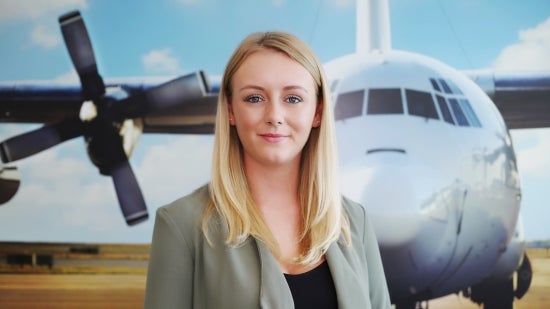 CONTACT US
To book a villa and private jet service, contact our Travel & Concierge team on +1 516 432 5901, or send an email to travel@aircharterservice.com.