North Iceland Adventure
In just a short private jet charter flight, you could be enjoying the wild open spaces, fresh mountain air and famous relaxation spots of Iceland. Choosing a private jet charter package means you can have a more hygienic travel experience – thanks to your private plane and private jet terminals, you'll come into contact with far fewer people and be able to travel in complete comfort. You'll be relaxed and refreshed to soak up (and in) Iceland's beautiful sights and spend much-needed quality time away from the modern world with your family or friends.
We've found the perfect hotels to combine with your private jet charter to create the ultimate North Iceland Adventure. The stand-out is exclusive Deplar Farm, which offers just 12 rooms in a little-visited region and has a brilliant choice of activities and experiences to fill your days.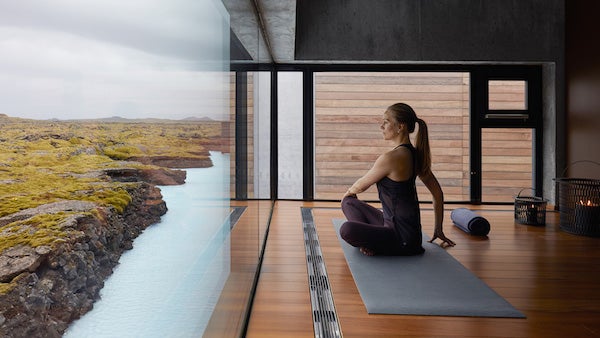 The Retreat at the Blue Lagoon
The Retreat at the Blue Lagoon is surrounded by the mineral-rich waters of Iceland's iconic lagoon. It's an exclusive place for relaxation, rejuvenation and exploration. Luxury suites have floor-to-ceiling windows to showcase the views of the lava field or lagoon waters.
Deplar Farm
This unique retreat was once a traditional Icelandic sheep farm. As your private transfer sweeps across the peninsula (or your helicopter descends to the farm's helipad), you'll see that it's the perfect blend of modern comfort and original features, with an outdoor pool and floor-to-ceiling windows that frame the mountain and valley views. There are just 12 suites for a private and exclusive away-from-it-all escape.
Ion City Hotel
There's a choice of two hotels in Reykjavik. Located in the heart of the city, Ion City Hotel is within an easy walk of this colourful capital's main sights. The hotel is beautifully designed and uses Icelandic nature as its inspiration throughout. Huge suites have large windows, a comfortable sitting area and a private sauna to relax in.
Hilton Reykjavik Nordica
Or you could choose to stay at the stylish Hilton hotel, which is a 20-minute walk from Reykjavik's centre. Rooms have a modern Scandinavian design and beautiful views over the sea and Mount Esja. The lobby bar is a charming spot with a cosy open fireplace, where you can relax with a glass of wine or local beer.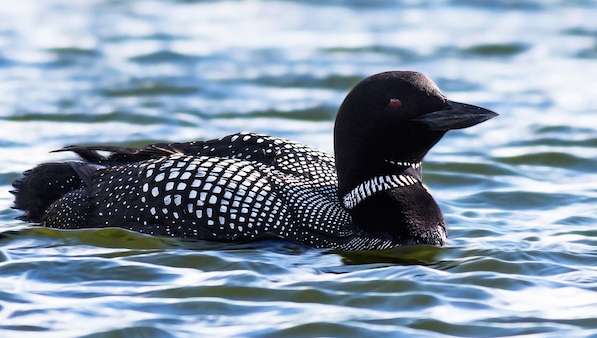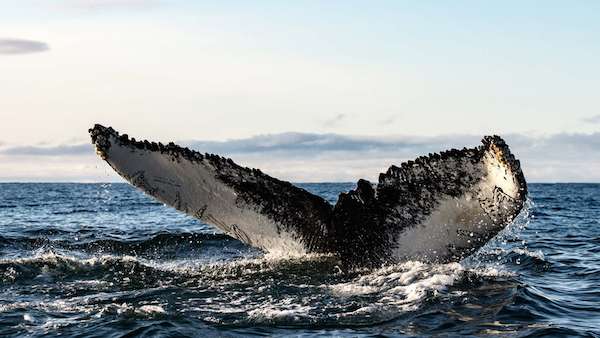 Experiences
Soak in the secluded pool of the Blue Lagoon Retreat
The milky turquoise geothermal waters of the Blue Lagoon have therapeutic properties. A stay at the Retreat, with its private lagoon, subterranean spa and top restaurants, provides an immersive and relaxing way of easing into your Iceland adventure. For the most exclusive indulgence, book the Lagoon Suite, which has its own thermal pool.
Nourish body and soul with the Eleven Experience
Wellness is woven into the lifestyle at Deplar Farm, which has a rich menu of experiences that are tailored to you. Experts can suggest changes to help you eat, sleep and exercise better, and each day is bookended with a morning fitness session and evening yoga. If that sounds too much, then you can simply enjoy a range of spa treatments, soak in the geothermally heated spring-fed pool and, on a clear winter night, perhaps see the natural phenomenon of the aurora borealis overhead.
Take to the trails of the Troll Peninsula
Trails lace the mountains at this isolated cape in north-west Iceland, enticing guests to explore the slopes and valleys in summer. Then there are the lakes, rivers and fjords, which are great for kayaking and fly-fishing. In winter, the Fljot Valley receives among the world's highest average snowfall. Pick up snow-shoes or cross-country skis from Deplar Farm's kit store to explore, or go all-out with heli-skiing. Flexibility is the key word at Deplar: you can book your dream itinerary in advance, or piece together your adventure with their expert team once you've arrived.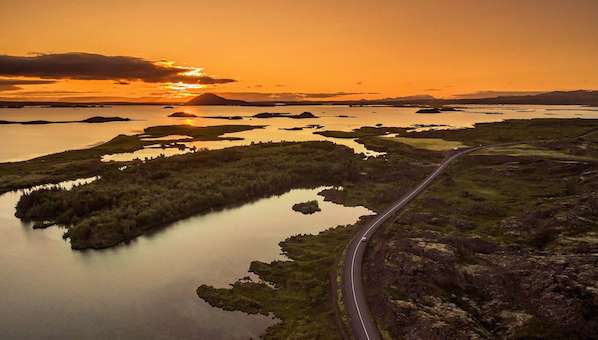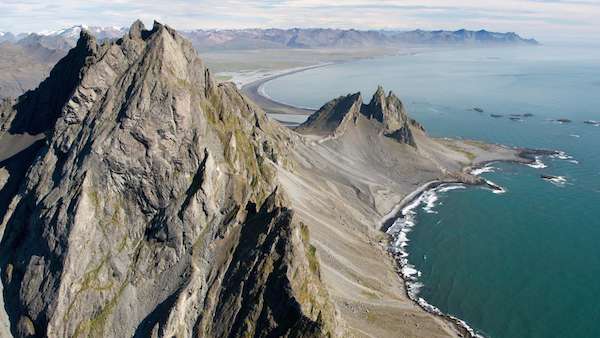 Encounter ocean giants and seabirds
Iceland is one of the northern hemisphere's best whale-watching destinations. On a private boat excursion into magical Eyjafjordur, your expert guide will help you spot humpbacks. With luck, you'll also see orcas, white-beaked dolphins, minke whales or even the mighty blue whale. There are huge numbers of seabirds, too; the flat-topped volcanic tuff outcrop of Drangey sees thousands of guillemots, gannets, razorbills, kittiwakes and puffins.
Roam lava fields around Myvatn
Join an expert guide on a private tour to Lake Myvatn, where successive waves of eruptions and lava emissions have created an otherworldly landscape of cones and calderas, bubbling mud pools and blackened rock formations. Keep your eyes peeled for hunting gyrfalcon, as well as beautiful waterbirds from harlequin ducks to rarer species such as Barrow's goldeneye.
North Iceland with Blue Lagoon and Reykjavik stay – 6 nights | with private transfer and excursions
Package inclusions:
Private jet flights and private transfers
3 nights at Deplar Farm
1 night at the Retreat at Blue Lagoon Hotel
nights in Reykjavik at Ion City Hotel or Hilton Reykjavik Nordica
Helicopter transfer from the Retreat at Blue Lagoon to Deplar Farm and back to Reykjavik
Daily excursions with a private driver-guide at Deplar Farm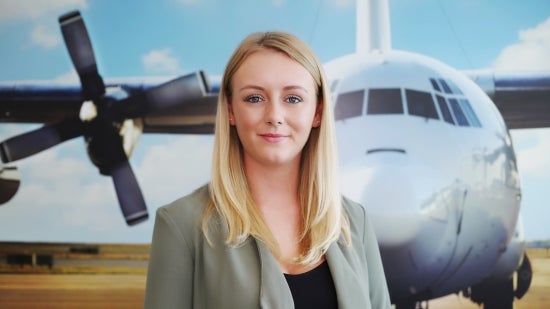 CONTACT US
To book a villa and private jet service, contact our Travel & Concierge team on 020 8335 1070, or send an email to travel@aircharter.co.uk.