Stylish Zanzibar beach retreat
Fly to the exotic 'spice island' of Zanzibar for an indulgent escape with our private jet charter package. Enjoy the luxuries of a private terminal and speedy check-in before jetting off to the glistening waters of the Indian Ocean. Set on one of the island' best beaches and well off the beaten track, the cool Zuri Zanzibar resort has huge suites with tranquil views and roomy terraces, plus three top restaurants and a lush spice garden.
Private jet travel is more appealing than ever, giving passengers the added reassurance of discretion, security and reliability while avoiding the crowds and queues associated with scheduled flights.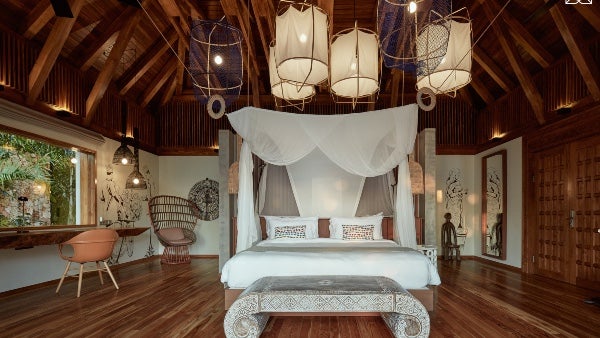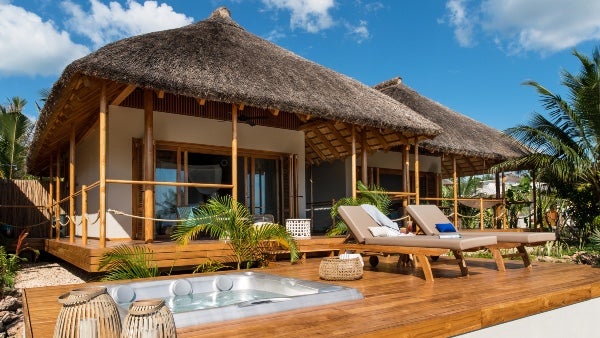 ZURI ZANZIBAR
Zuri is one of Zanzibar's newest resorts (it opened in 2018) and it has a fresh, modern vibe while still giving a nod to its African setting. The resort fronts one of the best stretches of beach on the island – many of the beaches on Zanzibar are tidal, but at Zuri you can swim at any time of day. Zuri is eco-friendly and there are some innovative eco touches, like the sleek wooden furniture that's crafted from old dhows (local fishing boats), and energy-efficient cooling systems in the rooms.
The food and drink here is first-class, with mouth-watering Indian Ocean seafood, fresh juices and creative cocktails served up at the three restaurants. There's also an infinity pool, a 'wild fitness' gym area and a wellness zone with yoga, meditation and massage. Take time to explore the fragrant spice garden, then follow lantern-lit paths through the forest to your thatched villa, where you'll find an indoor/outdoor bathroom and a terrace with hammock.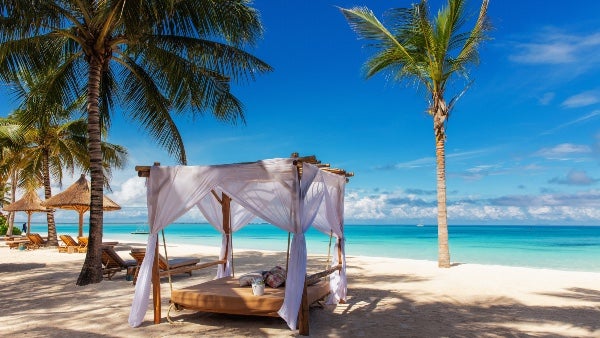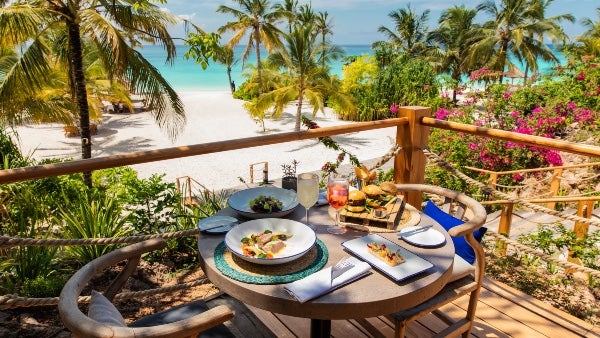 From £15,000 for six people for 5 nights for a three bedroom villa. Additional cost to upgrade to larger suites and residences.
From GBP £190,000 return on a Falcon 900EX with eight seats from London. Prices subject to change.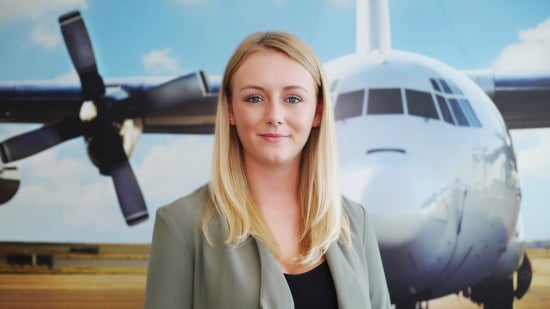 CONTACT US
To book a villa and private jet service, contact our Travel & Concierge team on +1 516 432 5901, or send an email to travel@aircharterservice.com.