The Big Trip
After a year of limited travel in 2020, could now be the time to book that bucket list adventure?
While the world was shut down due to the pandemic, many of us were left taking stock of what is important in life and indulging our wanderlust with pictures of stunning locations on Instagram or Pinterest.
The sudden inability to progress those 'one day we'll go there' trips made us realise that we can't always count on 'one day' and left many with a carpe diem attitude to seeing the world.
Now, following the news of travel corridors and the introduction of vaccines to combat the virus, many in the travel industry are reporting a surge in bookings for bucket list-style trips into late 2021 and 2022.
Not only has a period of travel bans increased appetite for travel, but budgets have also increased due to the reduced number of trips taken in 2020.
We've explored some ideas for ultra-luxurious bucket list breaks to inspire you, with details of how Air Charter Service can help you make them a reality.
Go on an exclusive safari

Safaris are particularly popular among extended families who are looking to spend quality time together.
From hiking in mystic cloud forests to enjoying long picnics in the shade of acacia trees, there's something for everyone on a safari. The main attraction is the opportunity to see wildlife in the open savannah and bond over this special, shared experience.
Micato Safaris offer exclusive-use options where you can take over an entire safari camp, a grand safari villa or private estate. Their Custom Safaris offer privacy and flexibility based on your interests, and every trip is accompanied by a highly trained Safari Director. In addition, the Micato Concierge Service is on call 24/7.
How to get there: Micato Custom Safaris typically take place in Kenya and in South Africa, with the nearest airports to charter a jet being Jomo Kenyatta International Airport for Kenya and Cape Town International Airport or O.R. Tambo International Airport for South Africa.
Visit the world's most remote region
Antarctica is one of the few places in the world that remains pretty much untouched by humans, so it's an exceptional travel experience.
Intrepid Travel offers a range of Antarctic expeditions that take place on board the Ocean Endeavour, which has a focus on health and wellness. Facilities include a spa, saunas, a salt-water pool, a gym, and a juice and smoothie bar, with activities including yoga and stretching classes, a polar photography programme, and a 'scientists in residence' programme. All voyages are carbon offset and there are no single-use plastics on board.
The ship transports you across the infamous Drake Passage to set foot on the Antarctica Peninsula, explore ice-dotted bays and take in the stunning scenery. Travellers can get up close to the amazing array of animals, from penguins to seals, dolphins and whales. On board the ship is a range of experts in marine biology, glaciology and Antarctica history, who will share their awe-inspiring knowledge with guests.
How to get there: Most cruises depart from southern South America from locations such as Ushuaia, Argentina (Malvinas Argentinas Ushuaia International Airport is closest); Punta Arenas, Chile (Presidente Carlos Ibáñez International Airport); or Montevideo, Uruguay (Carrasco Airport).
Experience life on Mars

The Atacama Desert is famous for being the oldest and driest non-polar desert on earth, and boasts stunning geological formations. Scientists research the region to get an idea of what life on Mars might be like, so it is truly an out-of-this-world destination.
It is home to two observatories due to its clear skies offering unparalleled views of the starscape. Other highlights include the Valle del Arcoiris (Rainbow Valley) – so named for the greens, blues, pinks and yellows caused by mineral deposits of cobalt and gypsum – and the Valle de la Luna (Moon Valley) with its dry terrain punctuated by salt pillars.
You can see all this via hot air balloon and horseback with Black Tomato, which offers an eight-day trip through Chile, taking in the Atacama Desert and the Maipo Valley (the second oldest wine growing region in Chile), as well as salt lake-soaking in Laguna Pierda and Cejar Lagoon, and a visit to the Tatio Geysers.
How to get there: Arturo Merino Benítez Airport, Chile.
See the skies dancing

One activity on many a bucket list is seeing the aurora borealis, or Northern Lights, and Finnish Lapland is one of the best places to see them.
Finland's size and population (just over five million) make it one of the most sparsely populated countries in Europe, allowing for luxury adventures off the beaten track. It's one of the best places to spot the Northern Lights due to its latitude, clear skies and prevailing winds.
Luxury Lodge L7 is located in the heart of the Lappish wilderness just outside the Pallas-Ylläs National Park on the shores of Lake Kukaslompolo and is surrounded by 28 hectares of private forest. It has seven bedrooms, but is suitable for couples and groups. Getting outside is essential to see the Northern Lights – you can snowshoe or cross country ski right from the doorstep into the natural surroundings, and snowmobile, husky and reindeer safaris are available with the Lodge's guides.
How to get there: The nearest airport is Kittilä Airport.
Embrace the castaway lifestyle
Nothing says social distancing like your own private island. Located at the southernmost end of the Bahama Archipelago with an average temperature of 80°F/27°C, Ambergris Cay, Turks and Caicos – a three-mile-long private island surrounded by the stunning turquoise-blue waters of the Caribbean Sea – is the perfect place to escape.
More than 60 per cent of the island is a nature preserve to protect native species, such as the rock iguana, osprey and migratory birds. The island is home to 10 one-bedroom suites and 20 villas, and all gourmet meals, drinks, butler service, resort activities – such as water sports, bone and reef fishing, snorkelling and even a daily spa treatment per adult – are complimentary.
It even boasts the longest runway of any private international airport in the Caribbean (5,700ft). Customs and immigration services are available on-island, so guests are whisked by golf cart from private jet to private villa without delay, or larger jets can be met at Providenciales International Airport by Ambergris Cay's complimentary jet, which will transfer guests to the island.
How to get there: Fly direct or via Providenciales International Airport.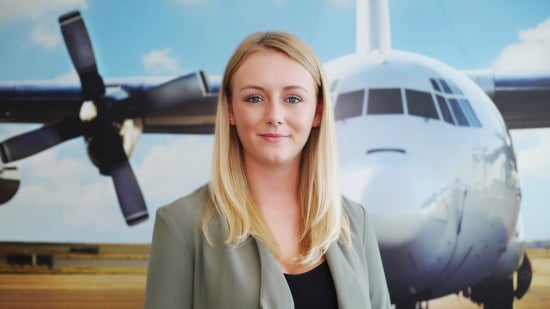 CONTACT US
To book a stay at any of these locations or to plan your bucket list trip elsewhere, speak with one of our travel & concierge experts. Call +44 (0) 20 8335 1070 or email travel@aircharter.co.uk