Skip to content WHO WE ARE

Air Charter Service was established in 1990 in the basement of our chairman's home and today employs over 500 people globally, across 25 offices on six continents. We're not just the largest charter brokerage in the world, but also the largest charter family, holding those same values that started this business at the core of everything we do.
We are a charter provider that goes the extra mile to ensure each and every one of our customers experiences service beyond expectation. Whether you're talking to one of our brokers in New York, Mumbai or Beijing, you'll find the exemplary service never ends.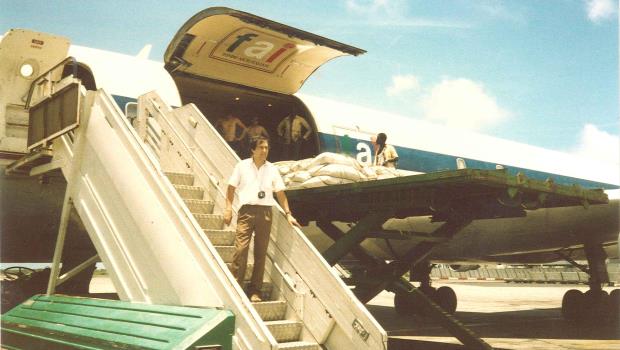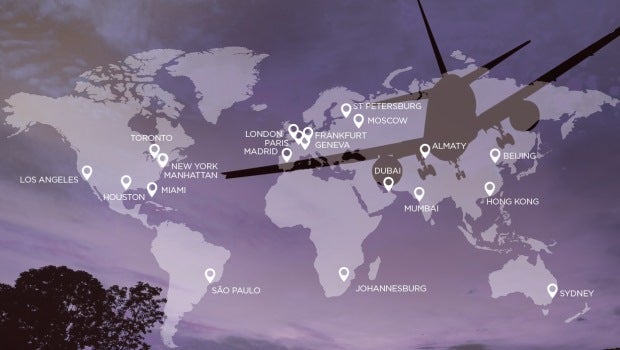 WHAT WE DO

Not only do we offer aircraft charters in the private, group and cargo sectors, but also further services such as onboard couriers, holiday packages and concierge services. We've flown everyone, and everything, from film stars to ketchup sachets, and priceless art to Premier League football teams.
We also offer further services such as onboard couriers, holiday packages and concierge services. So whether you're looking for an urgent hand-carry option for an integral piece of machinery, a luxurious break at the Monaco Grand Prix, or tickets to an opera in Verona, we can help.
PRIVATE JET CHARTERS
Film stars, musicians, models, sporting stars and high-ranking execs all use private jets and helicopters to travel, but have you ever stopped to consider what goes on behind the scenes? Who finds that picture perfect aircraft and ensures it's waiting on the tarmac for them? The answer is people like us. Our private jets division has chartered helicopters and private jets for everything from meetings and business acquisitions to catwalk debuts and proposals.
COMMERCIAL/GROUP CHARTERS
From film crews to sports teams and fan groups to bands, any group of over 20 passengers will need a commercial aircraft to get them from A to B. But who works behind the scenes ensuring those groups can get to their games, concerts or film sets in comfort and on time? The answer is people like us. Our commercial jets division has chartered for everything from global music tours to automotive launches, and from key football matches to company incentive trips.
CARGO CHARTER
Have you ever stopped to consider how your favourite bands transport all their equipment when they go on a global tour? Or how about how the cars and motorbikes of the F1 or MotoGP make it to every session, in every location, even if there are only a few days in between races? The answer is people like us. Our cargo division has shipped everything from lifesaving relief supplies to priceless art, and designer shoes to 17 tonnes of ham.

CHARTER FLIGHTS PER YEAR

RANGE OF AIRCRAFT

PERSONAL SERVICE

GLOBAL COVERAGE
SELECT UP TO MORE -
YOUR SELECTED AIRCRAFT ARE READY TO COMPARE
COMPARE NOW
DEDICATED ACCOUNT MANAGERS
NO OBLIGATIONS
25 YEARS EXPERIENCE
AVAILABLE 24/7