Skip to content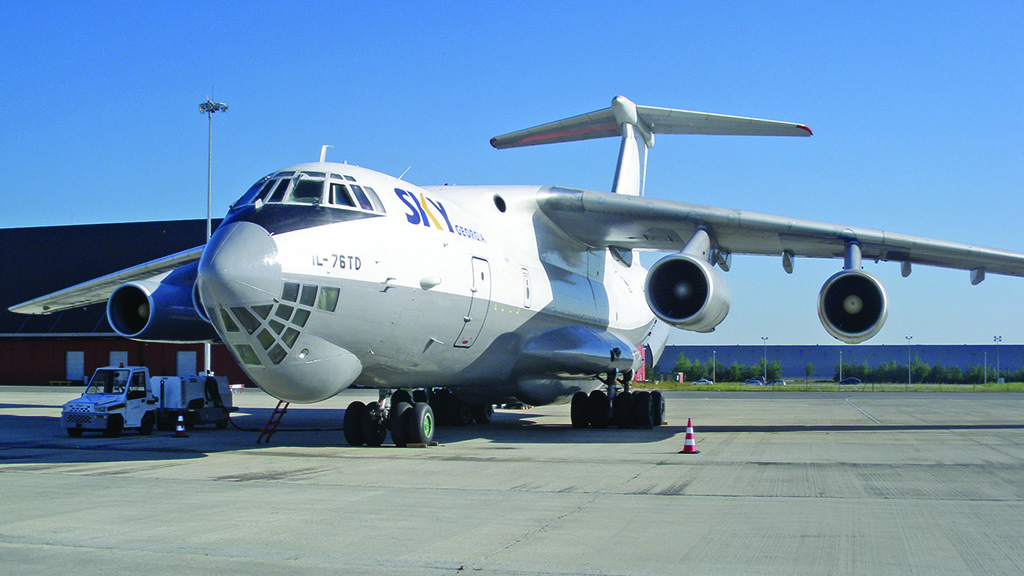 ABOUT THIS AIRCRAFT
The Ilyushin-76 is the most popular cargo aircraft in the history of air transportation. Originally conceived as a military aircraft, its civilian variants, the IL 76-T, and IL 76-TD, are in wide use, with unique capabilities for carrying heavy payloads to remote areas.
If you have outsized or unusually heavy items to transport, the Russian-designed Ilyushin-76 is your aircraft of choice. Since its launch in the late 1960s, this four-engine turbofan airlifter has been used as a commercial and military freighter, and as emergency transport for humanitarian aid and disaster relief. Expecting bad weather? This is an aircraft built to cope with Siberia, so it's perfect for Antarctic adventures. Heading for rough terrain? It can land on unpaved runways too! The IL 76-T and longer-range IL 76-TD remain in wide use as robust workhorses of the sky.
INTERIOR DESIGN
Originally built as a military aircraft with hard troop benches, the civilian IL-76 T and IL-76 TD both feature traditional airline-type seats if you need to hitch a ride with the cargo.
Don't expect much of a view, as there are only a few small windows in the main cabin. But keep your eyes on the screen upfront, which provides spectacular live footage of take-off and landing via a camera in the navigator's bubble.
TECHNOLOGICAL FEATURES
A high-mounted swept wing, four turbojets on underwing pylons and a high-swept T-tail are the distinctive features of the IL-76 T. The landing gear, which is stowed in fairings alongside the fuselage, is designed for rough-field operation, giving it its reputation as one of the largest bush planes in the world.
Its successor, the IL-76 TD, has enlarged fuel tanks that increase its range. The suffix TD stands for "transportniy dahlniy", which means long-range transport. It also comes with extra thrust, thanks to uprated Soloviev D-30KP-2 engines, plus airframe reinforcements that facilitate higher take-off weights.
HISTORY
The IL-76 was the main Soviet strategic transport aircraft and spent several decades on active duty in many conflict zones. The IL-76 T and IL-76 TD were introduced in 1978 and 1982 respectively, as civil cargo transport. Other civilian variants include firefighting aircraft and a civilian mobile hospital.
Modernisation of the IL-76 series continues, with the latest model – the IL-76MD-90A – increasing range by 25% and payload by 20%. Its modern engines meet all international ecological standards.
MANUFACTURER
Ilyushin is a Russian icon, admired for both its success and innovation. The aircraft manufacturer was founded by Sergey Vladimirovich Ilyushin in 1933. Ilyushin Aviation Complex is now a public joint-stock company with headquarters in Moscow.
INTERESTING FACTS
The IL-76 has completed two Antarctic airdrops, on each occasion delivering around 166 tonnes of food and equipment during nine round-trip flights, each of which was 3,700 miles long.
The aircraft has an onboard crane, which can lift up to 10 tonnes.
COST
Based on available transaction records, an Ilyushin-76 TD should set you back around $50 million, unless you want to buy second-hand.
WHERE TO BUY
Production of these models ceased in 1995, so you'll have to browse the second-hand market for these very large cargo planes, as they can be quite rare.
CHARTER RATES
Charter rates for the Ilyushin 76-TD can vary depending on several factors such as the length of your journey and the route, as well as which airports you decide to fly to and from. Expect to pay somewhere between $4,800 and $6,700 per hour of flight.
If you have cargo to move and feel that the Ilyushin 76-T is the perfect aircraft for your cargo charter needs, then contact our offices and we can get you started. Or you can browse our cargo aircraft guide if you are looking for something a little different or just want to learn more.
AIRCRAFT LAYOUT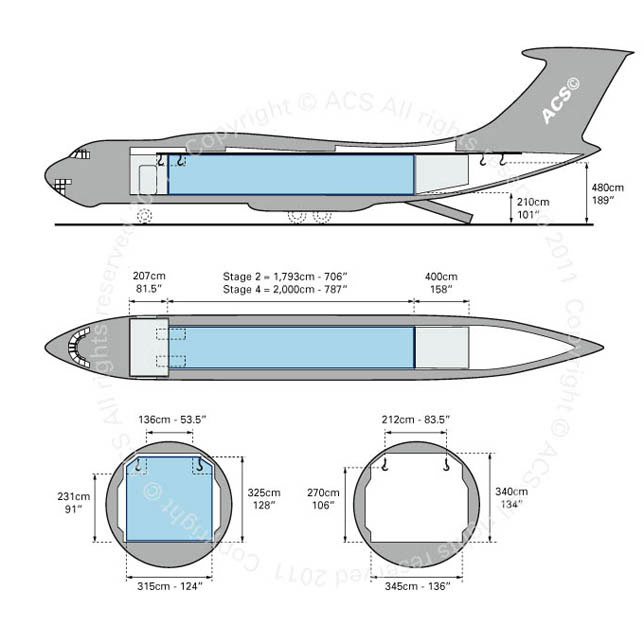 AIRCRAFT IMAGES
SELECT UP TO MORE -
YOUR SELECTED AIRCRAFT ARE READY TO COMPARE
COMPARE NOW
DEDICATED ACCOUNT MANAGERS
NO OBLIGATIONS
25 YEARS EXPERIENCE
AVAILABLE 24/7