Skip to content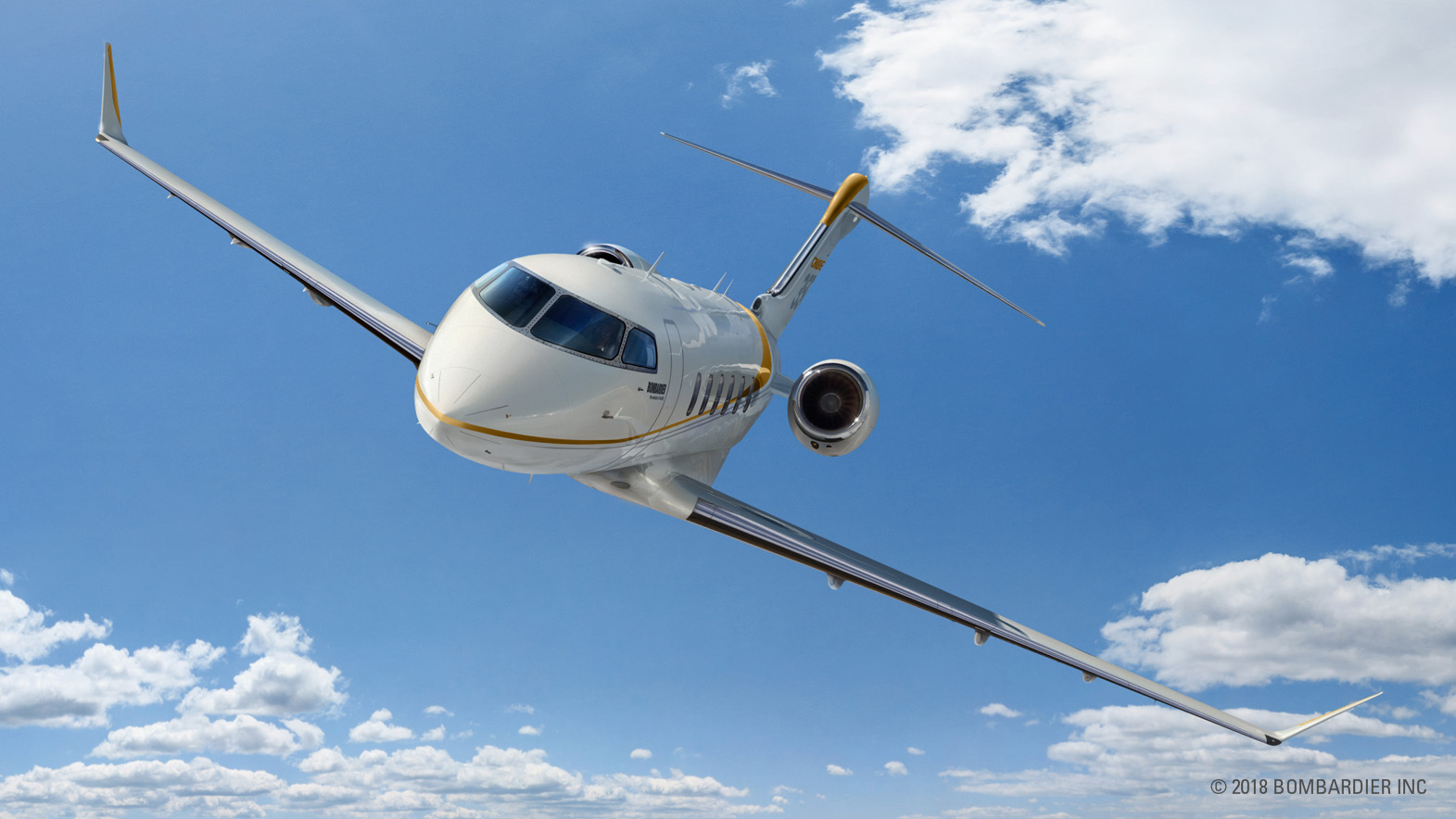 ABOUT THIS AIRCRAFT
The Bombardier Challenger 350 was introduced to the public in 2013 as an updated and improved variant of the 300 model that had been launched in 1999. The 350 can be configured to carry up to 9 passengers in an updated and luxurious cabin. Fully equipped with more baseline features than the competition and with the premium enhancements that come standard in the aircraft, the Challenger 350 is exceptional in its category.
Increased payload size and increased fuel capacity give the aircraft more options to suit passengers' requirements. Where range is concerned, the Bombardier Challenger 350 can fly distances of up to 5,926km at Mach 0.8, making it a versatile and rapid business jet.
Interior design
Every aspect of the cabin has been carefully designed for an unrivalled private jet experience. The wide, open and spacious cabin boasts a flat floor, large windows and angled touch screens. Personal items held in the baggage compartment are easily accessed and inventive foldout tables are there when you need them and out of the way when you don't.
The trims and finishes used thoughtfully strike the perfect balance between ergonomics and aesthetics. This is a cabin that truly delivers class-leading comfort.
Technological features
The Challenger 350 avionics meet current and upcoming navigational requirements and includes synthetic vision and MultiScan weather radar systems. The aircraft is equipped with the Rockwell Collins Advanced avionics suite which features four large displays.
For the passengers, Bombardier's exclusive cabin management system enables the user to seamlessly switch between entertainment and information. High-speed internet connectivity, Plug-and-Play HDMI and USB ports and the ability to link personal devices to the on-board entertainment and cabin environment systems put the passengers in control.
History
The Bombardier Challenger 350 is an improved Challenger 300 and first flew on the 2nd March 2013, gaining type approval from Transport Canada on the 11th June 2014, the FAA on June 25th and EASA on September 2nd. Improvements over the Challenger 300 include more powerful engines, a more luxurious cabin and a strengthened airframe.
Manufacturer
The Challenger series of aircraft was originally built by Canadair as a division of Bombardier Aviation, which is a division of Bombardier Inc. – a multinational manufacturer of regional airliners and business jets. The company was founded originally as a manufacturer of snowmobiles in 1942 but sold off that line of business in 2003.
Bombardier Aviation began with several acquisitions of already established aviation manufacturers and companies. First in line was the acquisition of Canadair in 1986 and, once the company's profitability was restored, Bombardier acquired the effectively-bankrupt Short Brothers aircraft manufacturing company in 1989, followed closely by the acquisition of the American company, Learjet, in 1990.
Interesting facts
Two Honeywell HTF7350 turbofans power the Bombardier Challenger 350, each offering 7,323 pounds of thrust and burning 1,535 lb (696 kg) of fuel per hour
Bombardier claims that the Challenger 350 aircraft has the lowest direct operating costs in its class, through affordable maintenance programs and longer maintenance intervals than the competition.
Cost
A new Bombardier Challenger 350 will set you back well over $20 million, and operating costs sit between $1 million for 200 hours flying per year and $1.6 million for 400 hours per year. Pre-owned Challenger 350s can be found on several aircraft resale sites.
Charter rates
Charter rates for the Bombardier Challenger 350 can vary greatly depending on the length of the journey you have planned, as well as the airports you decide to fly in and out of.
If you would like to book a private charter flight on the amazing Bombardier Challenger 350, then why not contact our offices? For information on other private jets available for charter, browse our list of available private aircraft.
Wet-Lease rates
ACMI (Aircraft, Crew, Maintenance, Insurance) Wet-Lease rates for the Bombardier Challenger 350 can vary depending on the age of the aircraft, length of the lease term, the number of block hours being guaranteed and the average cycle ratio.
Why charter this aircraft?
The Challenger 350 offers you the quality and technology of larger private jets and just the right amount of space when travelling as one person or up to six passengers
If you would like to select the Challenger 350 for your next private jet charter, please visit our private jet charter page or contact one of our charter experts to discuss your requirements.
AIRCRAFT LAYOUT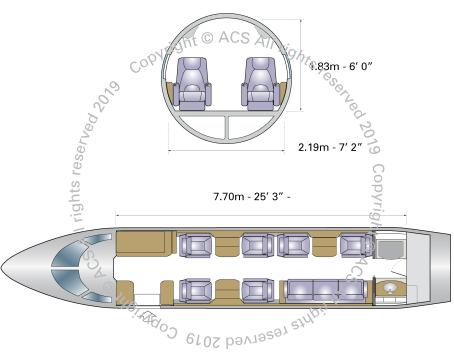 AIRCRAFT IMAGES
SELECT UP TO MORE -
YOUR SELECTED AIRCRAFT ARE READY TO COMPARE
COMPARE NOW
DEDICATED ACCOUNT MANAGERS
NO OBLIGATIONS
25 YEARS EXPERIENCE
AVAILABLE 24/7