Amanpuri, Phuket
Nestled among coconut groves on its own secluded peninsula overlooking the Andaman Sea, Aman's first-ever luxury hotel remains one of Thailand's most exclusive retreats.
This boutique hideaway not only offers guests peace, quiet and an idyllic white-sand beach, but five-star service, exceptional restaurants and a stunning array of amenities.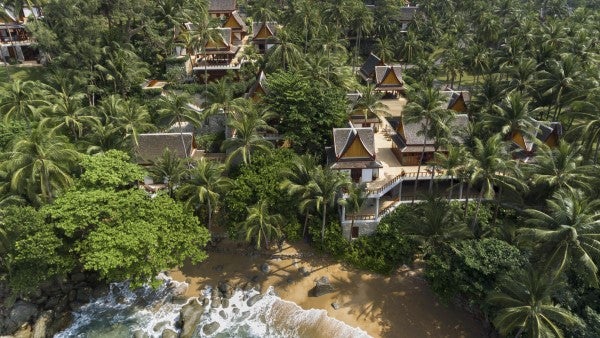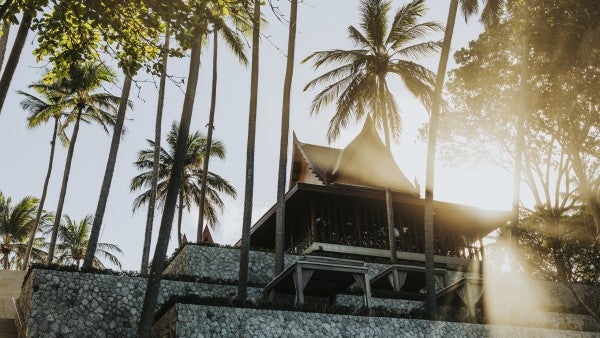 DINING
There are five first-class dining options to choose from at Amanpuri. First there's the resort's main restaurant Buabok where the executive chef brings his understanding and know-how to produce incredible Thai flavours. From smooth, aromatic curries to perfectly balanced pad thai, the menu at Buabok offers a sumptuous insight into the best of Southern Thai cuisine.
Then, there's Nama – a journey through Japan's ancient culinary heritage. Set beside the sea, this authentically-designed restaurant combines seasonal Japanese ingredients with local Phuket produce to create a flavour profile that intrigues and delights.
Amanpuri also presents a taste of Italy at Arva, a restaurant that meticulously intertwines Italian comfort food with fine dining, presenting iconic plates that showcase the country's famous recipes in their purest form.
For a more relaxed setting, head to the Beach Terrace or Sunset Terrace for cocktails and alfresco bites at any time of the day.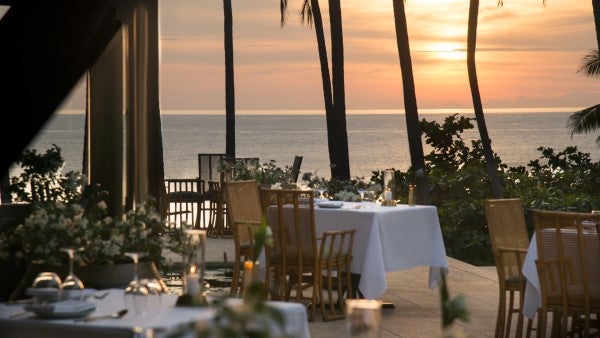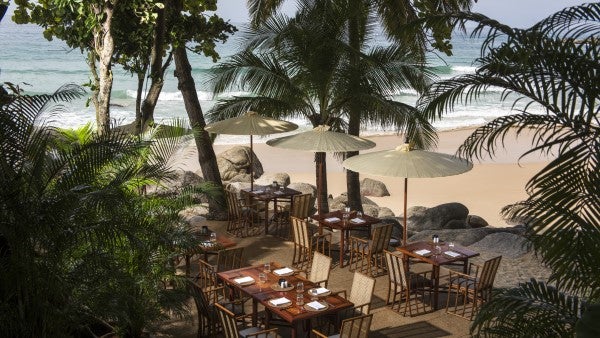 ACTIVITIES
Surrounded by tranquil waters, Amanpuri provides the perfect setting for guests to enjoy an array of water-based adventures. Explore the glistening Andaman by boat or paddleboard, or up the tempo on a jet ski. Want a closer look at the teaming sea life below? Amanpuri also offers guests the chance to dive down with an expert guide on a scuba diving expedition.
Back on land, discover the island's interior on guided rainforest treks, browse colourful markets in the Old Town or tee-off on one of six golf courses. Amanpuri's on-site facilities include tennis courts and a world-class spa, while younger guests can enjoy cooking classes, treasure hunts and Thai boxing at a beachfront kids' club.
For relaxation, look no further than Amanpuri's world-class Wellness Centre. Included in this temple to wellness are saunas, a granite steam room, a plunge pool, a salon for nails and hair, a juice bar and a fountain terrace. There are also several wellness programs for those who want to immerse themselves in a luxurious cleanse or revitalising reboot during their stay.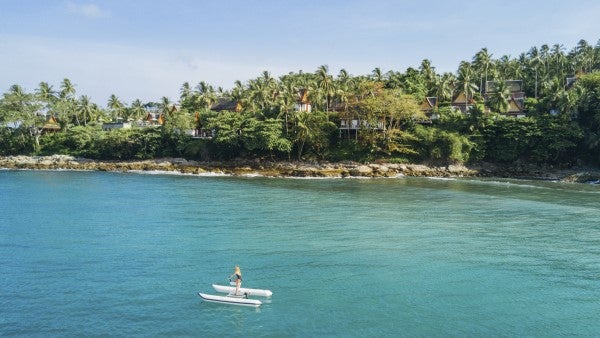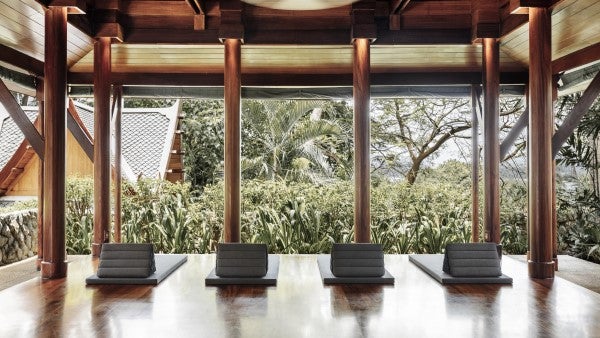 ROOM TYPES
There are no rooms or suites at Amanpuri. Instead, guests stay in standalone pavilions and villas scattered down a jungle-covered hillside or on the beachfront. Elegantly styled with vaulted ceilings and wooden floors, all boast king-size beds and oversized bathrooms, with sliding screen doors leading to a private terrace and pool. Villas are ideal for larger groups and come with live-in housekeepers and personal chefs.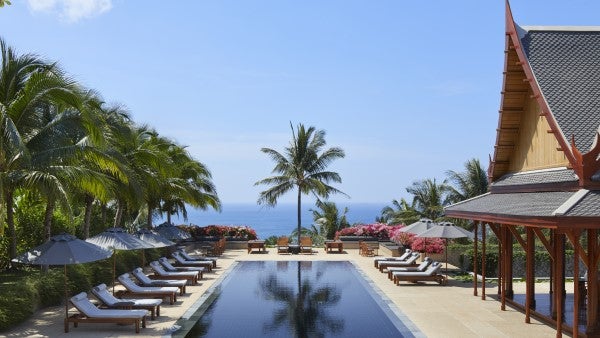 CONTACT US
If you'd like to fly to Amanpuri in style, call an expert from the Travel Division on 020 8335 1070 or send an email to travel@aircharterservice.com.