Come fly with us
We caught up with Tim Rees, European Jet Card Director, to find out everything you need to know about ACS's jet card, Empyrean.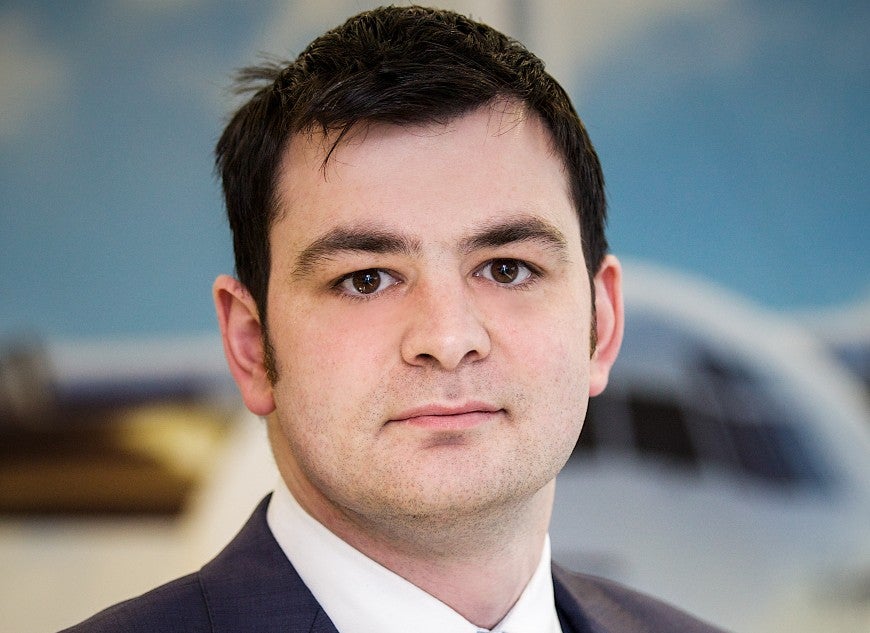 When was your jet card created and what was the aim?
The Empyrean Division – the name for our jet card programme – was created in 2012 following a client request to find an easier and faster way of confirming flights with Air Charter Service, with no contract to sign and return, and no payment delays, which improves the buying ability of the client.
How does the ACS Jet Card work?
We offer three accounts: Market, Hourly and Capped. Market enables clients to charter aircraft at the best market rates at the time of booking. Hourly allows clients to buy a set amount of hours for a set price, with a 24-hour notice period. Capped is the best of both worlds; flights at the best market rate, but with a maximum price guarantee.
All our jet cards eliminate the need to sign and return paperwork for future bookings and remove the worry about funds being received in sufficient time to confirm your aircraft of choice. Our Capped and Hourly programmes work on the basis of purchasing 25 hours of a chosen aircraft category (e.g. Light, Midsized, Heavy) as opposed to opening a Market account with a generic prepay fund. The Capped programme – my personal favourite – is a hybrid of a traditional 25-hour card and our original market account. The Capped account still offers clients actual market prices, but protects the client with a maximum hourly rate. The logic behind this is that you don't overpay when actual prices are low (for off-peak or return trips, for example) nor do you pay a premium during high season travel (summer holidays).
The Hourly programme is more in line with a traditional jet card as it offers a fixed price per hour with shorter notice periods and cancellation charges. This is more suited to a client who wants a consistent cost for each flight undertaken.
Empyrean is described as "the world's most flexible jet card" – how is this the case?
The Empyrean Division was initially moulded around the specific needs of our client and that has always remained the essence of what we provide, offering a truly flexible jet card. Tailored hourly rates, bespoke cancellation terms, short-notice-period flights or global usage − each Empyrean Jet Card account can be adapted to suit the specific needs of each client.
What additional benefits come from using a jet card?
If you're flying, or considering flying, on an ad-hoc basis more than four times a year, an Empyrean account will give you more benefits – better cancellation terms, a stronger buying position, and a faster and simpler booking process.
The Market account is only priced on real-time availability, so the client always receives accurate pricing. However, the rates are subject to fluctuation dependent on market conditions. Hopefully, people around the world will be released from Covid-19 lockdowns soon, so we expect demand and, in turn, costs to increase later in 2021. If this is a concern, our Capped and Hourly accounts will mitigate this risk.
Why is now a good time to consider using a jet card?
Despite the best efforts of Covid-19 hampering travel globally, the Empyrean Division has seen more clients join in 2020 than any other year, so there seems to be a natural inclination for people to open a jet card account. As mentioned earlier, with the likely expected surge in private travel in mid-to-late 2021, clients are trying to simplify and better their buying position.
What do existing customers like about the jet card?
Many see the card as a way of getting a better deal each time without bold and brash 'in your face' advertising. Many like the fact that it can be tailored to their needs and the ease of use. Two overriding benefits most frequently mentioned are that the account has no expiry – so this is not a commitment by a client to 'use or lose' your funds – and we always aim to provide an all-inclusive rate before confirmation – no additional taxi time, fuel surcharges, monthly management fees or subscription costs, unlike some other programmes. We try to avoid the 'nickel and dime' approach.
Finally, can you sum up the Empyrean Jet Card in three words?
Flexible, smart and fair.
To find out more about ACS's EMPYREAN Jet Card, visit flyempyrean.com