Luxury resort in the Dominican Republic
Escape to a luxury resort that's set in 7,000 acres of lush gardens and overlooks the glistening Caribbean Sea. It also has its own private beach. You'll have plenty of space to unwind in total seclusion, plus your own golf cart to zip around top facilities including international restaurants, three pool areas and a golf course.
Travelling by private jet allows for easy social distancing because you'll come into contact with far fewer people and have a more comfortable, secure and hygienic journey to your Caribbean villa.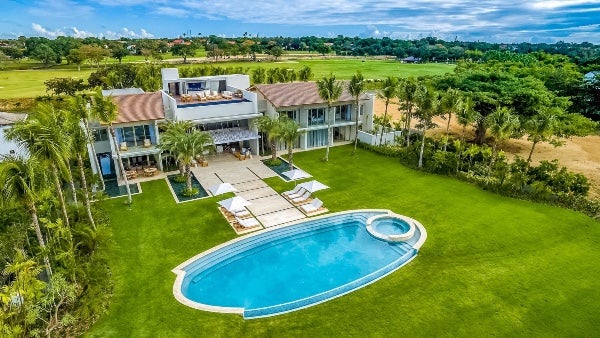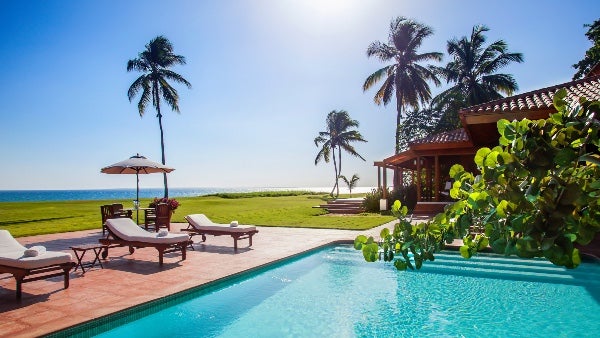 Casa De Campo
Casa de Campo is a sprawling 7,000-acre luxury resort with its own marina and private beach. It even has its own charming replica of a 16th-century Mediterranean village, Altos de Chavón, which has boutiques, art galleries, bars, an amphitheatre and a beautiful church. The great choice of restaurants here includes gourmet Italian, sushi and traditional Dominican, plus a taquería and beach club.
The activities at Casa de Campo are some of the best in the Caribbean, so it's perfect for an unforgettable family holiday. On land, there's golf, tennis and horse riding, plus kayaking, fishing and paddle surfing out on the water. Hit the shops down at the marina, or learn to dance the merengue – the Dominican Republic's national dance. If that all sounds too hectic, you can simply relax at the pampering spa.
A range of rooms are dotted around the grounds. Huge Oceanfront Villas have a private pool and views of the sparkling Caribbean Sea. Each room also has its own personal golf cart so it's easy for you to explore this vast resort.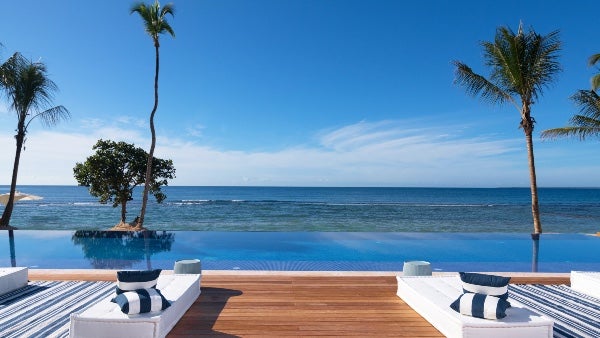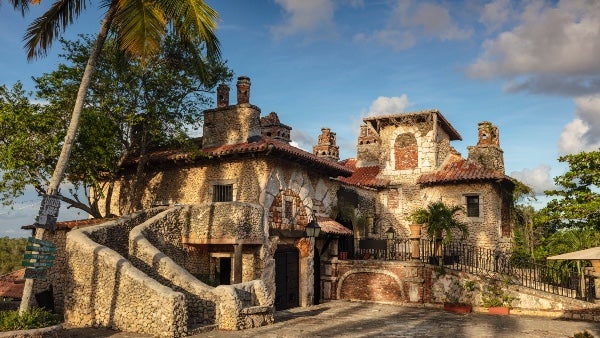 From USD $2, 999 per night for an Oceanfront Villa. Additional cost to upgrade to larger suites and residences.
Return flight from New York on a light jet with 8 seats USD $55, 000, from Miami USD $45, 000 and from Chicago USD $58, 000.
Prices subject to change.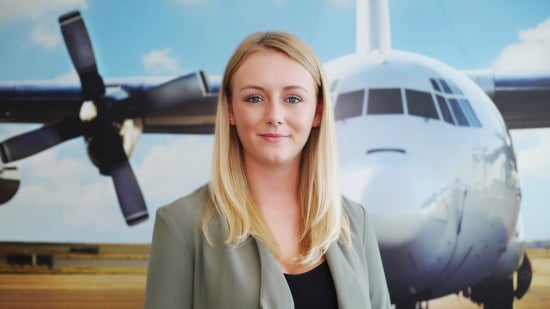 CONTACT US
To book a villa and private jet service, contact our Travel & Concierge team on +1 516 432 5901, or send an email to travel@aircharterservice.com.