Eye on the horizon: a look at the future of the air cargo industry
Following five years of flat volume growth in the air cargo industry (due mainly to the global financial crisis), the International Air Transport Association (IATA) reports that air cargo volumes improved significantly during 2020, from the Q2 low point, with global cargo ton-kilometers (CTKs) down only 0.5% year-on-year in December. However, it's worth noting that, in 2020 overall, industry-wide CTKs fell by a staggering 10.6% year-on-year. This is the largest decline that the industry has seen since the IATA series started reporting figures in 1990.
Despite (and because of) the constraints of the Covid-19 pandemic, the industry experienced a robust end of 2020. Positive trends emerged as the year was coming to an end. Recent increases in air freight revenue and tonnage are due mainly to a boost from e-commerce, the growth of cargo charter services, and emerging-market cargo services, and the need to transport personal protective equipment (PPE), as well as technological developments in both aircraft technologies and the digitization of the industry.
But with change comes challenges – not least increased price pressure, global trade tensions and increasing industry regulation, disruption through digitization, demand to speed up the movement of goods across the globe, and of course, a pandemic that has had the whole world on lockdown with borders closed. The future success of the air freight industry is going to depend on stakeholders' ability to adapt to these changes with speed and agility throughout the supply chain, and to form strategic partnerships. The challenges ahead are otherwise too complex for any company to win on its own.
The future of the industry at a glance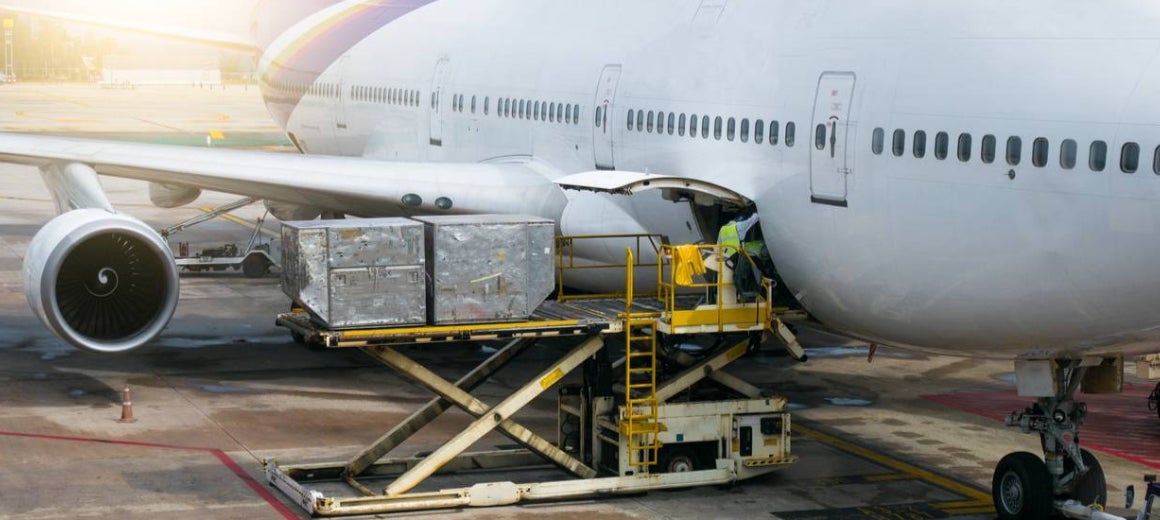 Air freight is likely to account for one-third of airline revenue during 2021.

Market intelligence company Xeneta warns that as air carriers' freighter aircraft and belly-hold capacities expand, competitive pricing pressure (at a possible rate of 3%) could negate the profits made by the overall net gain.

Digitization is expected to significantly disrupt the industry as cost constraints and the challenges of implementation restrict companies' ability to adapt.

E-commerce has increased in the past 15 years by 20% year-on-year, and is forecast to continue at a growth rate of between 10% and 15% over the next 10 years, according to McKinsey & Company. Cross-border e-commerce, expanding quicker than overall online sales (at a rate of about 25% a year), is expected to present a sizable opportunity for aircraft cargo charter.

According to Boeing's 'World Air Cargo Forecast 2018-2037', Asia markets (including domestic China, Intra-East Asia, East Asia-North America and Europe-East Asia) are expected to grow faster in the next decade than the world average annual air cargo growth. The Civil Aviation Administration of China (CAAC) reports that China transported 7.06 million tons of airmail cargo in 2017 – representing a 5.6% year-on-year increase.

Collaboration between air-freight shippers, freight forwarders, airlines and cargo charter brokers will be needed to improve forecasts of volumes and peak demand so that cargo can be delivered when needed and avoid surplus.

While there is plenty of investment in passenger terminals, the development of cargo facilities tends to focus on automation instead of new sites, which are critical to the future of the air freight industry.

The global world freighter fleet will grow by more than 75%, according to Boeing's World Air Cargo Forecast. It predicts that 3,260 freighters will be in service by 2037 – an increase of 1,390 from 2017.

Major aircraft manufacturers as well as dozens of startups are in the process of developing technology that will allow self-flying planes to safely and efficiently deliver cargo services to customers around the world.

IATA expects "smart, balanced and data-driven" regulation to increase in the industry. As more goods are forecast to be transported by air freight and drone delivery in the future, safety has been placed at the center of all new regulations. As the 2018 IATA Cargo Strategy confirms, regulation will continue to be developed and maintained to ensure the safety of aircraft, passengers and crew.

According to Supply Chain Beyond, just 60% of air freight forwarders offer their clients online registration, while few provide online quotes or can manage shipments online. It predicts that as traditional freight forwarders struggle to change their thinking and implement new business models, they may lose out to newer, digital-savvy startups.
Air cargo industry capitalizes on e-commerce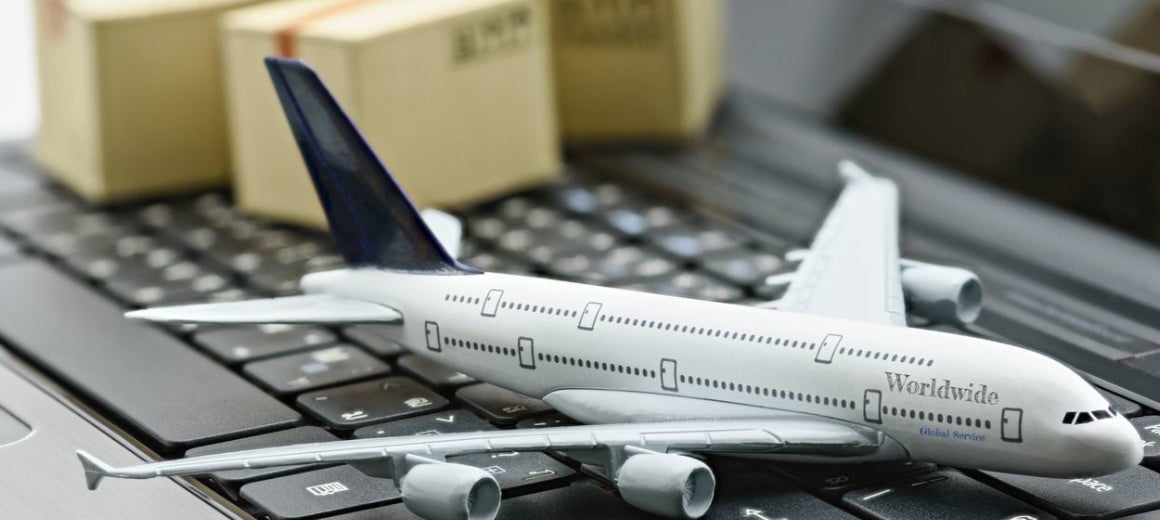 Boeing's World Air Cargo Forecast 2020-2039 notes the unique circumstances that the Covid-19 pandemic created. The already burgeoning e-commerce market has accelerated its impact in the air cargo shipping market. Therefore, express carriers have fared well in the market turmoil we all saw in 2020. Express carriers increased their traffic by 14% by the end of September 2020. Boeing also predicts that freighters will continue to carry more than 50% of world air cargo traffic.
Cargo Facts Consulting estimates that Amazon alone spent close to $14.3 billion on shipping goods throughout North America in 2018 (about 65% of Amazon's total market). This figure jumped to a staggering $61.1 billion in 2020. Although there is no figure for its domestic air transportation spend, the amount Amazon spent on aircraft to support its network is an indication of how important air transportation is to the business.
Since 2015, the e-commerce giant has grown its fleet of five 767s to 40 767-200, 767-300 and 767-300ER freighters. In 2018, Amazon signed a deal for an additional 767-300ERs and in early 2019, took delivery of its first order of 20 737-800BCF cargo planes. The total value of its cargo charters in 2018 is estimated at around $498 million, compared to £160 million in 2016 (just under 2% of the total value of the US air freight and express market). From May through June 2020, the company was well on its way to doubling its aircraft fleet. By 2022, Amazon could have a fleet of more than 85 planes.
Speaking to Air Cargo News, McKinsey & Company Partner Ludwig Hausmann predicted that the cross-border click-to-door e-commerce market – which totals five billion shipments a year (about 10% of air freight volumes) – will grow to 20% by 2022. But if one factors in the pandemic and how it has changed people's shopping behavior, these predictions are likely to change dramatically. Air freight's growing popularity with e-commerce companies comes down to the need for a speedy delivery time of just 72 hours.
But industry experts caution that while companies offering air freight services ride the thermals of a buoyant e-commerce market, they should be thinking ahead to a time when the market matures, and 20% annual growth rates come to an end. If the broader air freight sector can build integrated supply chains (similar to those used by express companies), there is a significant opportunity to keep reaping the rewards of a mature e-commerce market.
Emerging markets lead air cargo growth
Rapid economic growth in Asian markets will continue to lead annual growth, with China rapidly increasing its fleets of cargo planes and air freight cargo volumes, while also growing its air route networks. According to a China Daily report, in July 2018 alone, China carriers transported 595,000 metric tons of freight by air. This represents an 8.7% year-on-year increase – far above the global air freight transport average of 2.1%.
Boeing predicts that for China to keep up with the next two decades of growth in the cargo industry, it will need an additional 200 cargo planes and 470 converted freighters.
In 2018, express carrier SF Airlines, owned by China's largest package courier SF Express, launched a direct cargo route from Shenzhen, in Guangdong province, to Chennai, in southern India – as well as a new direct all-cargo air route between Shenzhen and Singapore. China's YTO Cargo Airlines has also been busy – opening its Zhengzhou (in Hunan province) to Tokyo international air route, and a direct air cargo route from Changsha (also in Hunan province) to Manila, capital of the Philippines.
In recent air cargo news, SF Airlines has also launched a service to the US and continued with its fleet expansion. As of November 7, 2020, it is operating on a rotation of Shenzhen-Hangzhou-Los Angeles with a Boeing 747-400 capacity. Its first flight transported general cargo and e-commerce shipments.
With China's rapidly growing economy (including its e-commerce sector) expanding the middle class and several new general and cargo airports in the offing, the future of the air cargo industry in China is expected to continue on a solid growth trajectory.
Air cargo traffic between the emerging markets of Asia, Africa, the Middle East and the Indian subcontinent is forecast to increase by 6% in the next 10 years, and at about 5% in the next 20. And South Africa's OR Tambo International Airport in Johannesburg is set to undergo an upgrade that will include a state-of-the-art cargo terminal able to process two million tons of cargo a year.
The health of global air cargo charter – and the world's economy as a whole – is largely dependent on connectivity, so it is hoped that despite trade tensions, governments will maintain an open global economy that profits all customers, in both developing and developed nations.
Cargo aircraft of the future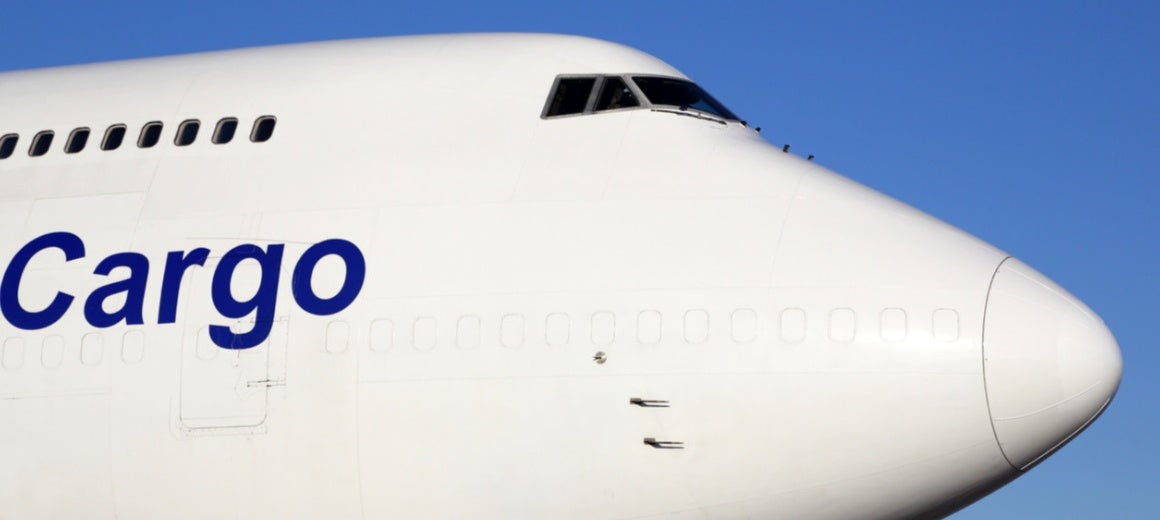 Despite an increase in passenger belly capacity (27% of total air freight between 2010 and 2015), according to Boeing, freighters will continue to transport more than 50% of the world's air freight for at least another two decades. This is due to their ability to reliably offer highly controlled transport, and their unsurpassed capacity in terms of volume, dimensions and hazardous materials. In the five-year period from 2010 to 2015, large freighters in operation increased by 8%. Last year, Flight Global reported that revenue made by cargo carriers such as Atlas Air skyrocketed, although, when trade tensions between the US and China emerged, global air freight suffered and only represented 12% of annual airline revenue.
Express carriers operate around 40% of wide-body freighters to connect their door-to-door transportation network. In 2015, wide-body freighters generated 40% of industry revenue. Owing to the global shortage of capacity, airlines now have more incentive to convert Boeing 777s and other newer-generation aircraft for cargo flights. The pandemic has also led many airlines to find innovative solutions to save money, such as removing seats on passenger aircraft to facilitate cargo transportation. Clearly, some are adapting to meet the growing demand for air freight.
The challenge of moving goods around the world in the fastest time possible, including to remote areas with limited airport facilities, has driven the rapid progress of drone technology. This in turn is creating new avenues for the cargo industry.
Boeing HorizonX, for instance, is using aircraft technology to develop autonomous air travel. It completed aerodynamic flight tests of self-flying planes (or unmanned cargo aerial vehicles) in early 2018. The intention is to create cargo aircraft that will be able to meet on-demand air deliveries of up to 500lbs. The air vehicle's dual-rotor system has completed a rigorous test program inside the Boeing Vertical/Short Takeoff and Landing (V/STOL) Wind Tunnel in Ridley Park, Pennsylvania.
According to Boeing, the Chinese Academy of Sciences modified and successfully flew an unpiloted PAC P-750 XSTOL turboprop plane in 2017. In fact, some of the most exciting future aircraft are being developed by China's Beihang UAS Technology Co (BHUAS – part of Beihang University, previously known as Beijing University of Aeronautics and Astronautics). The self-flying planes will carry up to 1.2 tons of cargo over 745 miles at an altitude above 16,000ft.
BHUAS has established a partnership with Garuda Indonesia, which will see the national airline carrier using three Beihang BKZ-005 drones to transport cargo in Indonesia. Plans are to eventually take delivery of 100 cargo UAVs (unmanned aerial vehicles) to connect Indonesia's more remote regions, which have limited airport infrastructure.
Meanwhile, Amazon is creating aircraft technology to develop safe and efficient drone delivery. Its delivery system is called Prime Air, and when fully developed will be able to get packages to customers in 30 minutes or less using drones (or UAVs). In December 2020, the Federal Aviation Administration issued its final version of rules regarding safety compliance for drones that fly over people and at night, including those that Amazon will use to deliver packages.
Challenges ahead for cargo services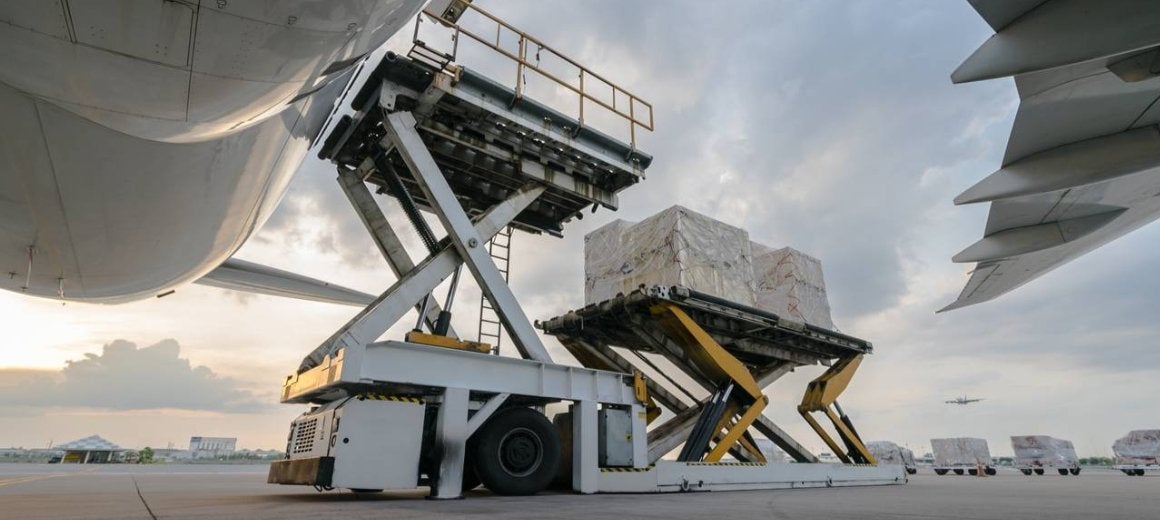 Air freight will face many logistics challenges in the near future. At the beginning of 2019, the electronic air waybill (e-AWB) became the default contract of carriage for all shipments. The need to digitize the air supply chain is at the heart of this switch-over from manual and paper-based processes. But while the e-AWB will no doubt result in fewer delays and costly errors, to work efficiently, stakeholders need to have access to accurate, real-time information, and must be able to communicate electronically with other stakeholders in the supply chain. It appears the cost and implementation of supporting technologies will continue to face cargo service suppliers for some time to come.
Another challenge is that an increasing number of nations require carriers to submit data of incoming shipments to customs and border control in advance. Despite initiatives such as Air Cargo Advance Screening (ACAS) and Pre-Loading Advance Commercial Information (PLACI), staying current with the specific information required by international customs agencies continues to be a headache for the industry, especially in smaller countries outside the US and European Union.
Many changes regarding security filings (documentation) and mail shipments will also come into effect with the SAFE Framework of Standards and ICS2, which no longer grants 'exempt' status to mail shipments. Postal groups and air express carriers must now report mail shipment information to customs agents. It's expected that by 2023, carriers will be required to report postal shipments. The challenge facing the cargo services supply chain is how to develop a system that will allow information to be sent from their mail system to a platform that can be accessed to complete security filings.
While e-commerce has been a boon for the industry, the speedy and efficient delivery of domestic and international shipments of e-commerce packages is still a hurdle. Perhaps the factor that will have the most effect on the industry's success or failure is the ability to bring together the entire air logistics chain to speed up the movement of goods, accelerate customs clearances, and provide customers with simple and easy traceability from order to delivery. As air freight continues to transform quicker than ever, the industry will have to look to technology to automate processes, raise levels of data quality, facilitate information-sharing and streamline compliance requirements.
The pandemic has also presented the aviation industry with fresh challenges and opportunities. Most of the available capacity is currently dedicated to transporting urgent PPE and pharmaceuticals around the world, as well as other essential products. According to the former Global Head of Cargo at IATA, Glyn Hughes, one of the lessons that can be learned from Covid-19 is the need for all industries to be flexible and quickly adaptable to new realities.
Speed is air freight's number-one asset. To maintain a competitive industry, processes and documentation will need to connect the dots in a digital era. Safe, streamlined data sharing will greatly facilitate the efficient movement and processing of cargo.
Digitization of the air cargo industry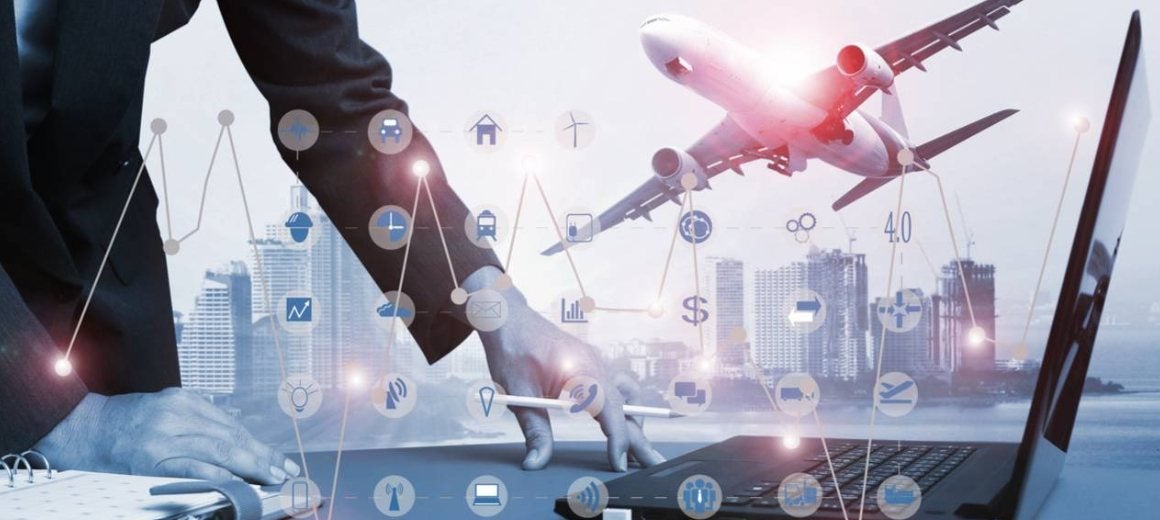 The ultimate aim of air cargo digitization is to achieve a paperless process via smart data sharing to transport goods by air in the fastest, simplest and safest way possible. It also provides transparency regarding air cargo tracking. A computerized approach to air cargo services is intelligent, cost-effective and environmentally friendly. It's also more attractive to clients, because there is far less room for human error than with manual processes.
While the industry battles to adopt digitization, according to a McKinsey & Company report, a glut of start-ups are seeing an opportunity to disrupt the business. The report warns that modern shippers demand better service at a more competitive price, with easy access to all shipment information. It is the use of new technologies that will become the differentiator for cargo services coping with very tight margins and competing in an increasingly competitive market.
McKinsey & Company estimates automated processes can reduce the time needed for booking by 90% – from 60 minutes to less than a minute, with real-time confirmation. It predicts that digitized sales and quality customer service will become the industry benchmark – and in doing so, raise customer expectations.
Traditional carriers, which have been in the business for many years and have the capital to spend on resources, development and training, now have a unique opportunity to adopt the latest digital innovations and place themselves in a particularly strong position for the future.
Fast and reliable future for air cargo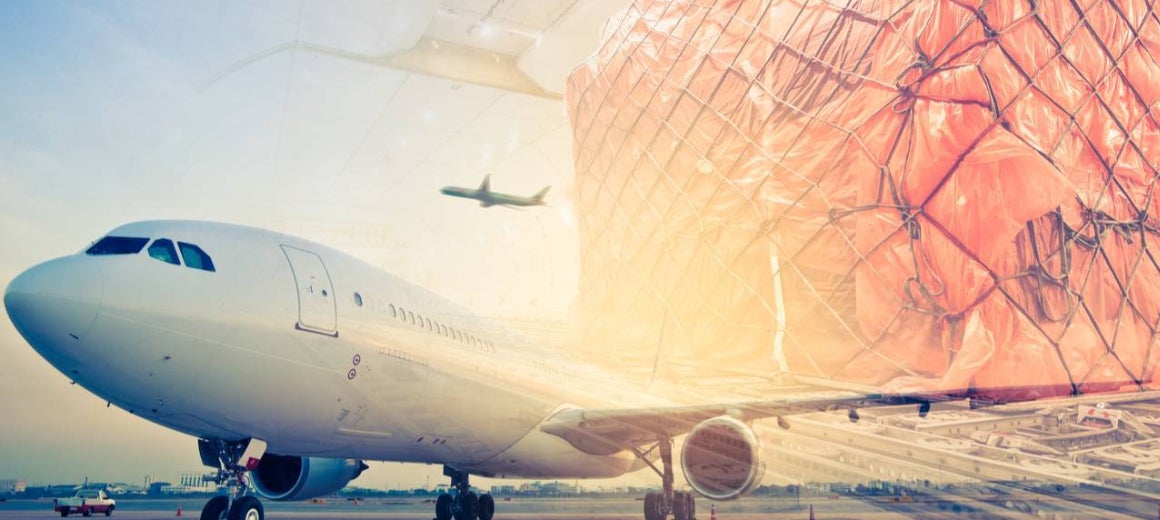 Right now, about 35% of world trade value is transported by air – that's more than US$6 trillion worth of goods. The next 15 years will no doubt bring critical change and development to the industry as world GDP grows alongside human populations demanding delivery of more high-value goods than ever. With speed and reliability as air freight's main strengths, the industry will continue to be the preferred solution for transporting time-sensitive, higher-value goods. How well it manages to do this will depend on its ability to master the many challenges it faces in the next decade and beyond.
Send your next cargo shipment with ACS
Air Charter Service (ACS) is a global air cargo charter brokerage. Our size, global infrastructure and experience in cargo chartering are what sets us apart from our competitors. Speak to our team to find out more about our full range of cargo aircraft, from small jets for urgent packages, to large freighters for outsize cargo. We also specialize in private charter and group charter, and provide a world-class flying experience.