What Does It Cost to Charter a Private Jet?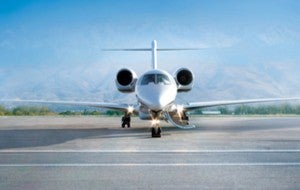 The cost of hiring a private jet depends on a number of factors. We look at these factors and discuss the cost of chartering different classes of private jets.
A number of factors determine the cost of a private jet charter, including the size and type of jet, the distance to your destination, and more. We take a look at what factors you should consider when choosing your charter aircraft and how much it costs to charter a private jet.
What does it cost to fly private?
Thanks to the many benefits of private jet hire, more people are traveling by private charter than ever before. Before we look at the costs of private jet hire, let's answer a few questions you may have.
FAQs
Is it cheaper to buy a private jet or rent one?
Even if you fly frequently, it's usually more time- and cost-effective to charter a private plane than to buy one. This includes purchasing a used plane. There are so many factors to consider when buying a private jet, including the large up-front costs and the ongoing operational costs like maintenance, staff, and fuel.
When renting or chartering a private aircraft, you can enjoy all the benefits of flying a private jet without having to deal with the high ongoing operational costs associated with ownership. Not only that, but you get to decide which aircraft best suits your requirements for every trip you take, as opposed to being limited by a single aircraft.
What else is included in a private jet charter?

When you charter a private jet with Air Charter Service (ACS), whether for business or leisure travel, you have access to one of the world's largest and most experienced private charter brokerages.
When you charter with us, you're guaranteed to travel in the private aircraft that best suits your unique requirements. With access to more than 50,000 private aircraft, we are always able to source the perfect aircraft for your journey. On top of that, our more than thirty years of experience in jetting our customers across the globe, in addition to the buying power and reputation we've established over that time, allow us to negotiate the best possible private plane cost for you. This means you'll always receive the most cost-effective private charter solutions.
Every time you request a private jet charter with us, you're assigned a dedicated account manager, who is contactable 24/7 to answer any questions or handle any last-minute requests. You are in control of your schedule at all times, and your account manager can even arrange an earlier or later departure time at short notice.
Once you've arrived at your destination, our Travel Division can organize a concierge service or rental car, depending on how you wish to travel to your final destination. Our global coverage and expertise enable us to help you create luxurious itineraries for your stay. Whether it's five-star hotel bookings or aircraft transfers, our network of offices is there to provide you with local knowledge on a global scale.
Why do private jet rental costs vary?

It's understandable to question why the costs of private jet charters vary so much. There are typically a number of factors that influence how much a private jet rental will cost. These include:
Aircraft type and size
Distance
Refueling
Airport fees
Crew salaries
Taxes
Repositioning costs
Number of passengers
Amount of luggage
The size of the aircraft and the distance to the destination tend to have the biggest impact on the cost of hiring a private aircraft. This is why finding the right aircraft to suit your budget and the number of passengers who fly with you are among the most important considerations.
Why you should charter a private aircraft
Chartering a private jet comes with many benefits:
Time efficiency: Avoiding long airport queues and delays associated with scheduled air travel, minimizing travel fatigue, optimizing work productivity while onboard, and getting you close to your destination at a time of your choosing can all save you time and, therefore, money.
Flexibility: You choose what date you fly and what time you would prefer to depart. If there is an unlikely complication, your private jet broker will reschedule your journey quickly and efficiently.
Privacy: Privacy is premium on a private jet charter. You will be taken through a private terminal straight to your waiting aircraft.
Access to remote destinations: Private jets can reach remote locations that either have runways that are too small for bigger aircraft or that are not serviced by commercial airlines.
Hassle-free: You don't have to worry about long passport and security queues or have anxiety about your flight being delayed/canceled and spending hours waiting in the airport.
What is the cost of a charter flight on a turboprop or light jet

For a short flight, a charter onboard a turboprop such as the Pilatus PC-12 can provide a very cost-effective option. This popular commuter plane can cost between $5,000 and $7,000* to fly from New York Tetoboro to Boston Logan International Airport and can complete the journey in approximately one hour. Turboprop aircraft are perfect for ultra-short-haul journeys on a budget.
Light jets are one of the most common types of jet chartered for business as most executive travel fits within a 2-3 hour radius, which makes light jet charters a cost-efficient and comfortable short-haul solution. If you prefer a jet aircraft for the journey, you could opt for a Cessna Citation CJ3+ light jet, which can complete the journey in a similar time and cost $9,000 to $11,000.
Turboprops and light jets are perfect for short journeys – from Los Angeles to Las Vegas, for example. The cost-effective Phenom 300E super-light jet will get you and three additional passengers to the City of Lights in about an hour at a cost between $9,000 and $11,000. Light jets are also regularly chosen for popular routes such as Tetoboro to Palm Beach. On most occasions, a light jet charter to Florida's Palm Beach from NYC will cost between $15,000 and $20,000.
If you're looking to reduce your private jet charter costs by chartering a smaller plane over a greater distance, keep in mind that this may end up making your journey more expensive. Smaller private jets that have to cover long distances will need to stop to refuel. This will likely increase the cost because of landing, refueling, and the extra time added to your journey.
What is the cost of a charter flight on a mid-size or super-mid-size jet?

Your charter plane cost will likely increase as your need for additional passenger and luggage space increases. Renting a mid-sized plane does, however, allow you to cover greater distances at higher speeds. There's a lot of choice when it comes to mid-size jet charter, as different combinations of range, speed, and comfort make mid-sized jets viable for both short-haul and long-haul flights.
A more efficient alternative to the larger heavy jets, their lower operating costs, along with ample luggage compartments, fold-out divans, and enclosed bathrooms, make them a popular choice. Most also offer full stand-up cabins, and some have a flight attendant on board.
If you'd like to fly back to New York after a vacation in Palm Beach, a mid-size jet charter from Palm Beach International to Tetoboro can cost between $25,000 and $30,000. Or, if you need to fly across the country, the five-hour journey from New York to Los Angeles on board the sleek, mid-sized Gulfstream G150 will cost anywhere between $30,000 and $35,000. The same journey in the popular eight-seater Cessna Citation X can cost more than $40,000.
Alternatively, the five-hour journey from Atlanta, Georgia, to San Francisco costs between $40,000 to $50,000 in a super-mid-size Bombardier Challenger 300.
What does it cost to charter a heavy jet?

If you require more space or if you're embarking on a long journey, heavy jets are typically the most viable option. Although the price of chartering a private heavy jet is usually higher than a light or mid-size jet, it does enable you to take more passengers with you over longer distances.
For example, a long-haul flight from New York to London is best suited to a heavy jet such as the Gulfstream G450. This private jet typically accommodates 14 passengers and would cost between $80,000 and $90,000 to complete the Trans-Atlantic flight.
If you need to travel across the Pacific without stopping, your choice depletes due to the number of aircraft capable of such a long flight. A 13- or 16-seat ultra-long-range Bombardier Global 6000 is one aircraft capable of the 14-and-a-half-hour flight from Los Angeles to Hong Kong. The cost to charter this jet for this mission is more than $190,000.
What is included in a private jet charter price?

Hire fee: This is the direct cost of hiring the aircraft.
Fuel for the distance you travel: Prices change constantly, so a surcharge is usually added to make up the difference between the projected cost of your private jet charter quote and the actual cost of flying.
Landing fees: These are calculated on the size and weight of your aircraft. These vary from airport to airport and go towards maintaining airport facilities.
Airport fees: Fees for managing an aircraft on the ground by a fixed-base operator (FBO) or aircraft handling company. This includes arranging fuel and passenger transport to and from the terminal and rest facilities for the crew.
Crew hire: Pilots and attendants' salaries, accommodation for any overnight stays, and transport.
Catering: If requested, catering will be covered in the hire fee.
Insurance and taxes: Liability insurance, in-flight insurance, crew insurance, and an array of taxes that are applicable to every private jet.
Maintenance and cleaning: Aircraft need to be maintained to a high standard when they are on the ground and thoroughly cleaned between every flight.
Extra amenities: Wi-Fi, video systems, and other extra amenities.
Additional services: Ground transportation, concierge services, and booked accommodations.
The most popular private jets in the USA
If you're not sure which private jet to choose, perhaps one of the most popular private jets around will suit your needs. Here are four of our most popular private aircraft: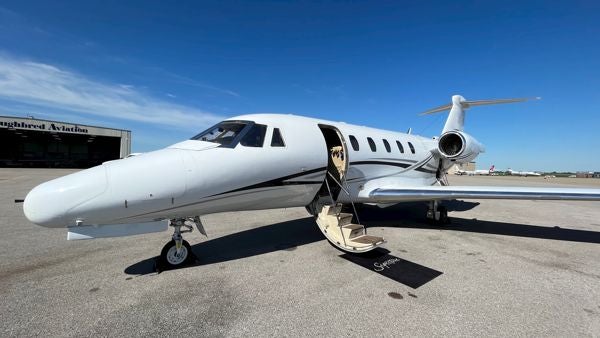 Cess a Citation XLS+
Combining exceptional performance and fuel efficiency with passenger comfort, the mid-sized Cessna Citation XLS+ remains one of the world's most popular private jets. The six-seater is renowned for its spacious interior, boasting the largest cabin in its class and equipped with features usually reserved for larger commercial jets. The roomy interior features six extra-wide reclining seats complete with consoles that allow passengers to control the light and temperature.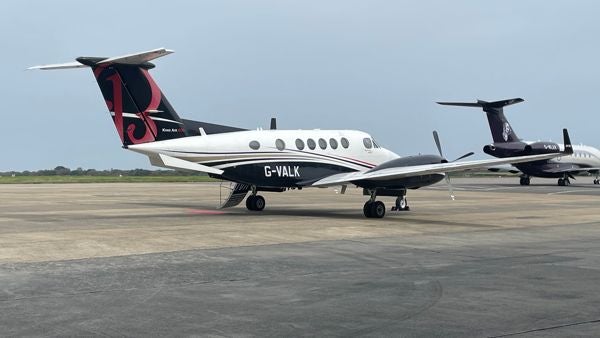 Beechcraft King Air 200
The Beechcraft King Air 200 is the most successful turbine-powered business plane in history. This twin-engined turboprop plane can take up to seven passengers, and the squared-oval cabin is can be designed to a club four, single chair and two-seat divan configuration. It's a quiet, economical jet that is perfect for leisure and business travel.
Bombardier Learjet 60
The Bombardier Learjet 60 is renowned for its fuel efficiency and NASA technology. It's also one of the most competitively priced mid-size jets. It can accommodate up to eight passengers and has a spacious, comfortable cabin that is suited for both work and leisure. Its luggage compartment is also relatively large for the aircraft's size.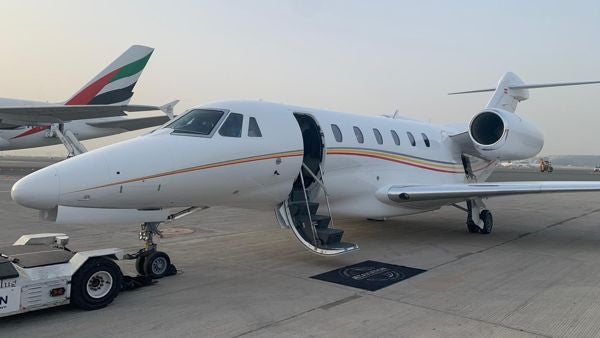 Cessna Citation X
The Cessna Citation X has long been one of the country's most popular private charter jets. The cabin can typically fit eight passengers, and it normally has two club suites separated by fold-away tables that can double up for work and dining. There is also a heated and pressurized baggage compartment, which protects belongings from external weather conditions.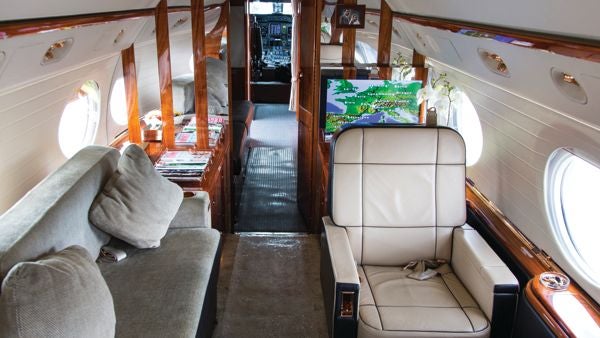 Gulfstream IV
Gulfstream is one of the most trusted names in the private aviation industry, and the Gulfstream IV is one of their most popular aircraft. Also known as the G-IV or GIV, it has a completely customizable interior and most commonly will seat up to 14 passengers. Given its sizeable luggage compartment and range of around 4,500 miles, it's the perfect choice for groups.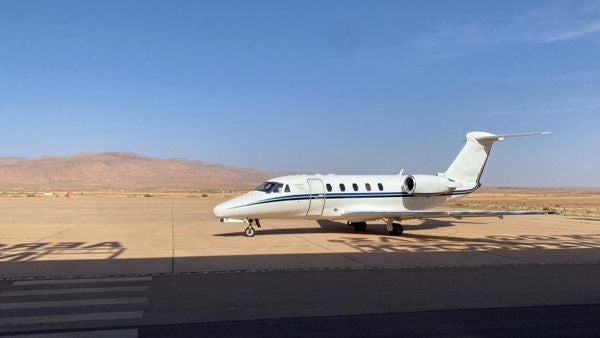 Hawker Beechcraft 800XP
The Hawker 800XP isn't the most stand-out choice regarding features and amenities, but it strikes a wonderful balance between comfort, availability, fuel economy, and cruise performance. This makes it a popular choice for private charters, and it can seat up to eight passengers in a variety of different available layout options.
Ready to charter your own private aircraft?
To book an aircraft charter for a vacation, business trip, or special occasion, find out more about our private jet charter and group charter services.
Private jet rental costs are always subject to change, so for a full quote on private jet charter flights or to find out more about how to charter a plane, simply contact us.
* All prices are based on operators' pricing profiles as well as their past quoting behavior. Prices are exclusive of sales taxes. Prices quoted in this article are an estimate based on a variety of factors. Please contact our charter experts for a fixed price.