A Selection of the Most Popular Helicopter Charters Today
Whether flying solo, taking your team of executives to a meeting at another branch, or whisking family and friends off to a plush holiday destination, there is a luxury helicopter designed to suit your requirements and deliver you to your destination in style and comfort. Let's take a look at some of the most popular and luxurious options for helicopter charter today.
Bell 222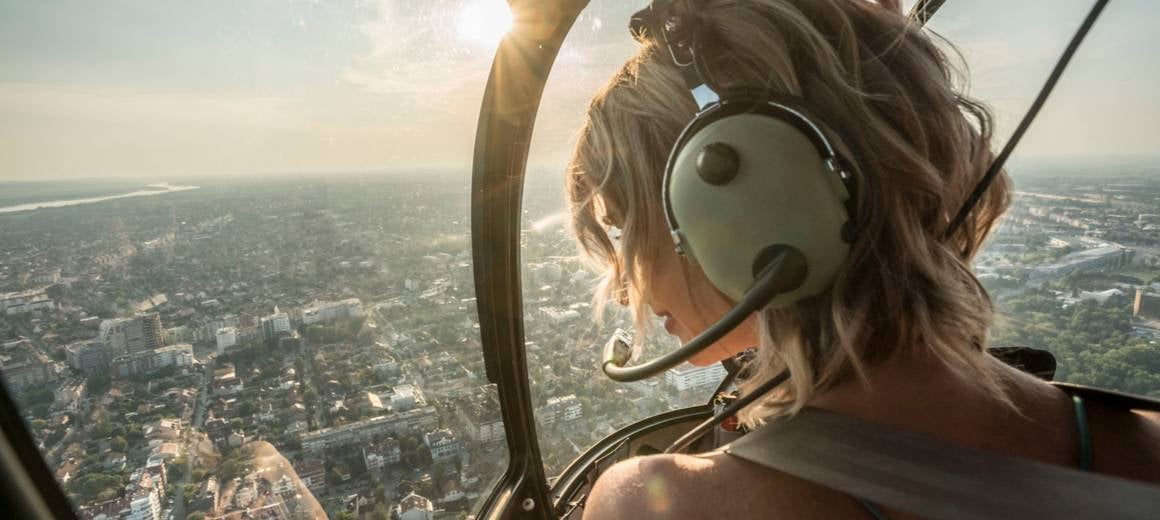 The Bell 222 was the first light, twin-turbine-engine helicopter developed in the USA. Today, it's a highly popular choice for corporate charter flights. Its design features two main rotor blades of stainless steel fiberglass, and twin Lycoming/Honeywell LTS101-650 turboshaft engines. These engines allow the aircraft to reach cruise speeds of up to 149mph, and cover distances of up to 438 miles.
One of the best-looking civil helicopters ever designed, with its shark-like silhouette and stunning interior, this luxury helicopter has capacity for two pilots and five to six passengers in a choice of executive layouts. If it looks familiar, that may be because a modified version of the 222 had a starring role in the TV series, Airwolf.
Bell 206B Jet Ranger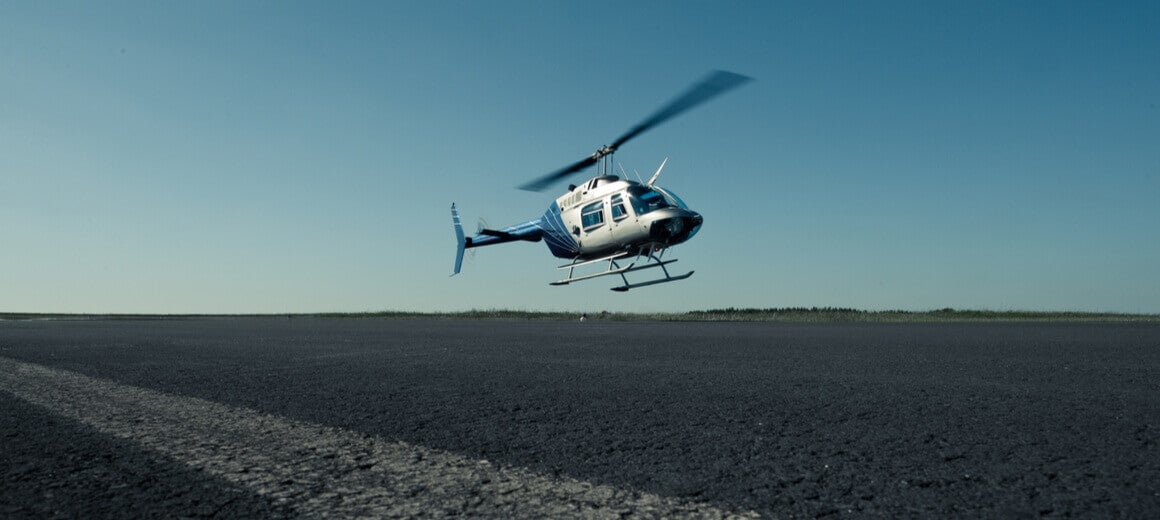 The Bell 206B belongs to a family of two-bladed, single and twin-engine helicopters, with the Jet Ranger boasting capacity for a single pilot and up to four passengers. This popular aircraft available for rental today was originally designed for the US Military as the Bell YOH-4, but failed to see any action. The airframe was subsequently redesigned and marketed commercially as the Jet Ranger.
This model features a single Rolls-Royce 250-C20J engine, comes standard with luxurious leather interiors, and can cover a distance of up to 454 miles at an average speed of around 136mph. The Jet Ranger also has movie credentials, having made an appearance in two Bond films, as well as in Terminator 2.
Agusta Westland 109 Power Grand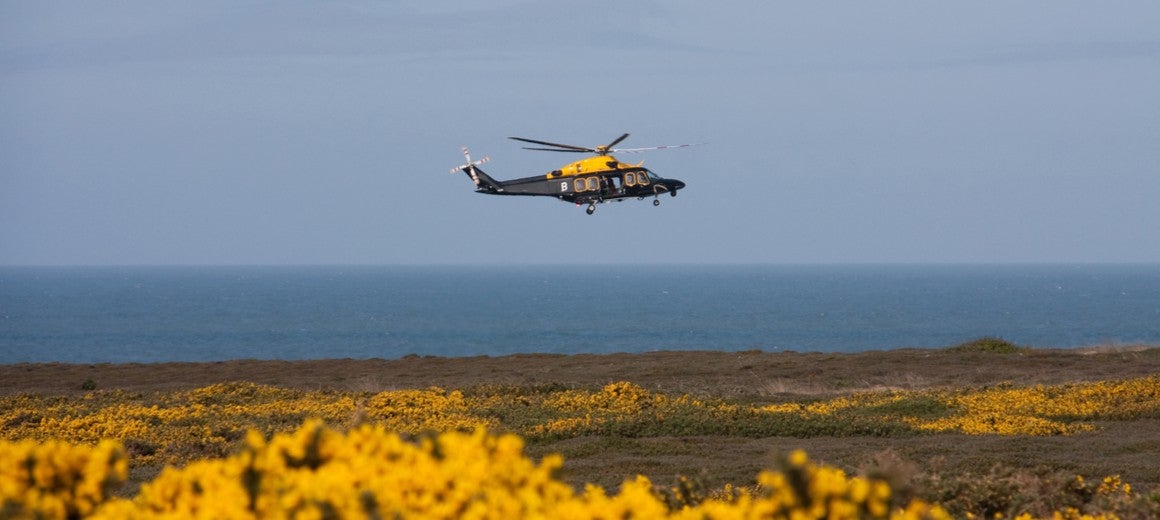 The Agusta Westland AW109 Power Grand is a highly versatile, multi-purpose aircraft that has an extended cabin and main rotor, which makes it a popular choice for private charter flights. Did you know you can get a private jet quote for your trip in just minutes?
This helicopter is capable of carrying two pilots, along with up to seven passengers, over a distance of 589 miles. It is equipped with two Pratt & Whitney Canada PW207C turboshaft engines and can reach speeds of up to 177mph.
The quiet, bright cabin interior offers passengers exceptional comfort and luxury, as well as extended baggage compartments so you can bring along that extra set of golf clubs. If the elegant interiors of this model aren't enough, you can always upgrade your charter flight to the Versace model. This is the result of a design collaboration between two Italian companies, which set out to create a super-luxury aircraft.
This veritable palace in the sky is proof that precision engineering and fashion can work well together!
Agusta Westland 139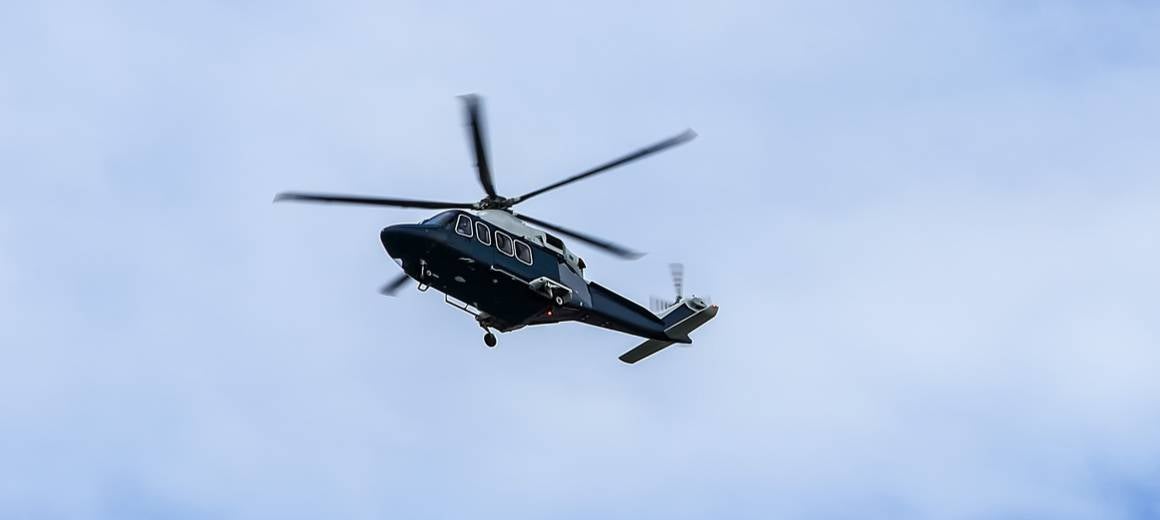 The Agusta Westland 139 is one of the best in the intermediate class of helicopters available for air charter in terms of capability, performance, cabin space and passenger comfort. Originally developed in collaboration with Bell as the AgustaBell AB139, Bell eventually sold the design rights to Agusta Westland.
This medium-sized aircraft may not seem "medium" when compared to others in its class since it's able to fly much further (up to 776 miles). What's more, its two powerful FADEC-controlled Pratt & Whitney Canada PT6C turboshaft engines allow this powerful aircraft to reach cruise speeds of 190mph. It's a perfect candidate for private charter in fact.
The AW139 also has the largest passenger cabin in its class and can carry up to 10 passengers in unrivaled comfort. The extensive baggage compartments are accessible from outside and inside the aircraft, making it an ideal choice that meets most personal and business requirements.
Eurocopter 120 Colibri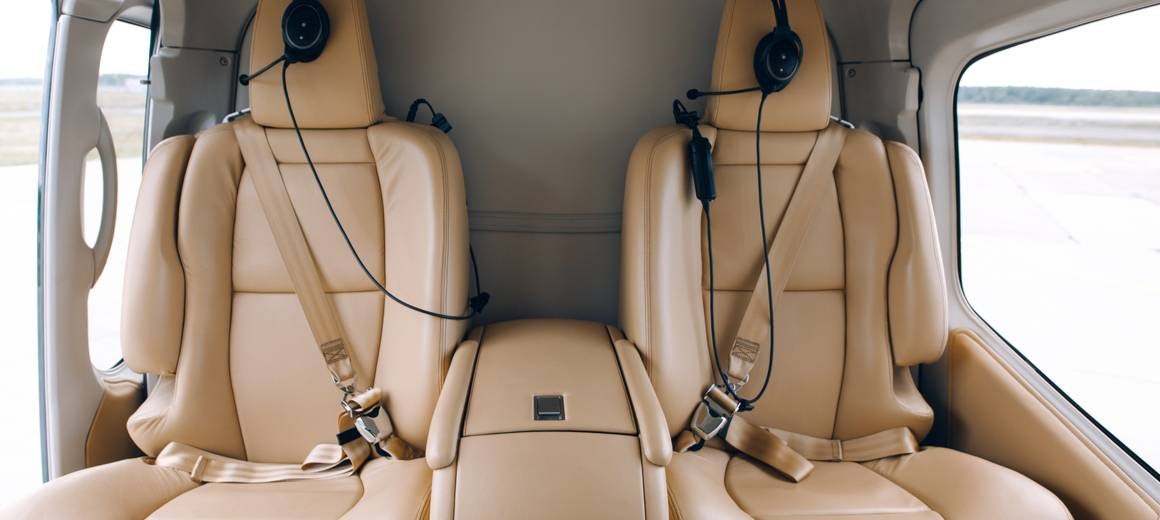 Known as the "French hummingbird", the Eurocopter EC120 Colibri is a five-seater, single-engine utility helicopter. This aircraft (now made by Airbus Helicopters and called simply the H120) is particularly quiet, and its size and maneuverability helped it earn its nickname. This bird is powered by a single Turbomeca Arrius 2F turboshaft engine, and reaches cruise speeds of up to 144mph over a maximum range of 441 miles.
The EC120 is about as green as you can be, with the design of this aircraft aiming to reduce pollutant emissions and increase fuel efficiency in accordance with the Green Rotorcraft European Clean Sky Joint Technology Initiative – an environmental research program launched in 2011.
This helicopter has a wide, ergonomic cabin with ample external visibility so you can enjoy the view from almost anywhere in the aircraft. The comfortable cabin accommodation for up to four passengers and a single pilot can be easily changed to suit different requirements, making this a premium choice for private charter flights.
Eurocopter AS350 Ecureuil AStar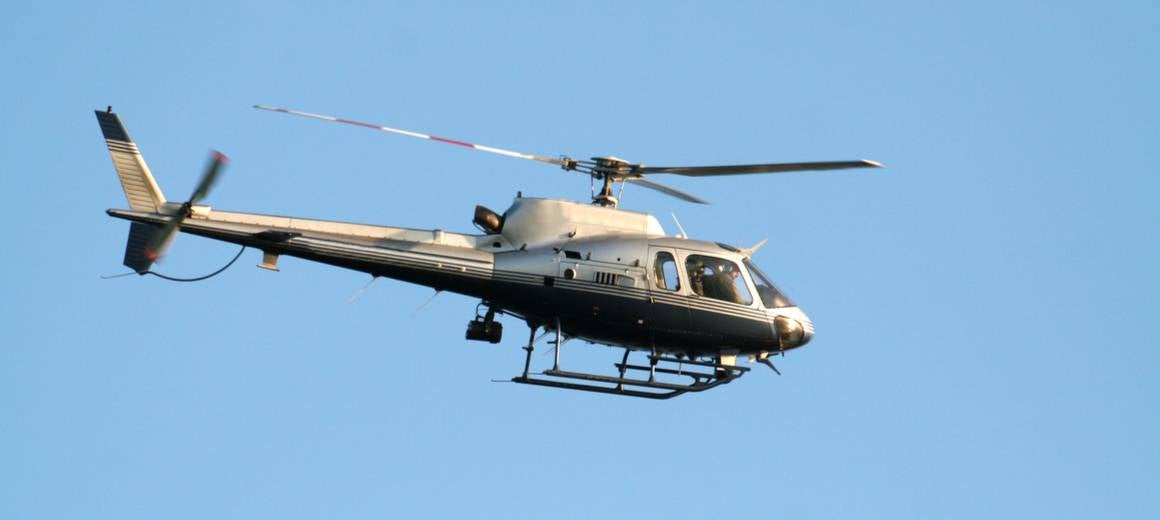 The Eurocopter AS350 Ecureuil was originally designed in France by Aérospatiale and Eurocopter (now Airbus Helicopters), and is marketed in North America as the AStar. This rotorcraft, now known as the H125, is a single-engine, multipurpose helicopter that's equipped with a Turbomeca Arriel 1D1 engine. It can reach cruise speeds of up to 152mph, and cover a distance of 415 miles. The engine drives a three-blade main rotor furnished with a Starflex rotor head, and is known for delivering an impressive performance at high altitudes.
This single-pilot aircraft is a widely popular choice for private flights, not least for its multiple cabin configurations seating between four and six passengers in absolute comfort. Newer versions of the AStar feature a Stylence interior, which is designed specifically to enhance passenger comfort and luxury.
McDonnell Douglas MD 900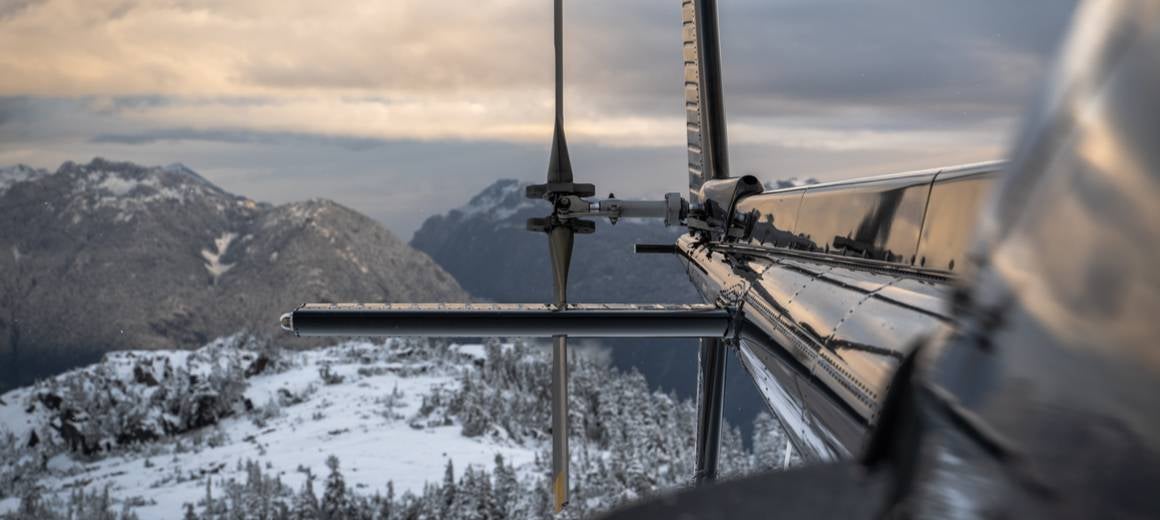 The McDonnell Douglas MD 900 is a twin-engine light-utility helicopter, and the first ever to be designed entirely from scratch using CAD (computer-aided design) tools. Originally named MDX, this aircraft is the first from McDonnell Douglas to use the NOTAR (no tail rotor) design. Two Pratt & Whitney Canada PW207E turboshaft engines allow for cruise speeds of up to 154mph, and the MD 900 can cover a distance of up to 341 miles.
An MD 900 helicopter charter can carry four to six passengers, depending on the interior layout you choose, along with a single pilot. This aircraft also features a bearingless five-blade main rotor with composite blades, and the tail and fuselage are built from carbon fiber.
The combination of modern technology, quiet operation and low maintenance costs make this a serious competitor in the highly discerning world of aircraft charter.
Robinson R22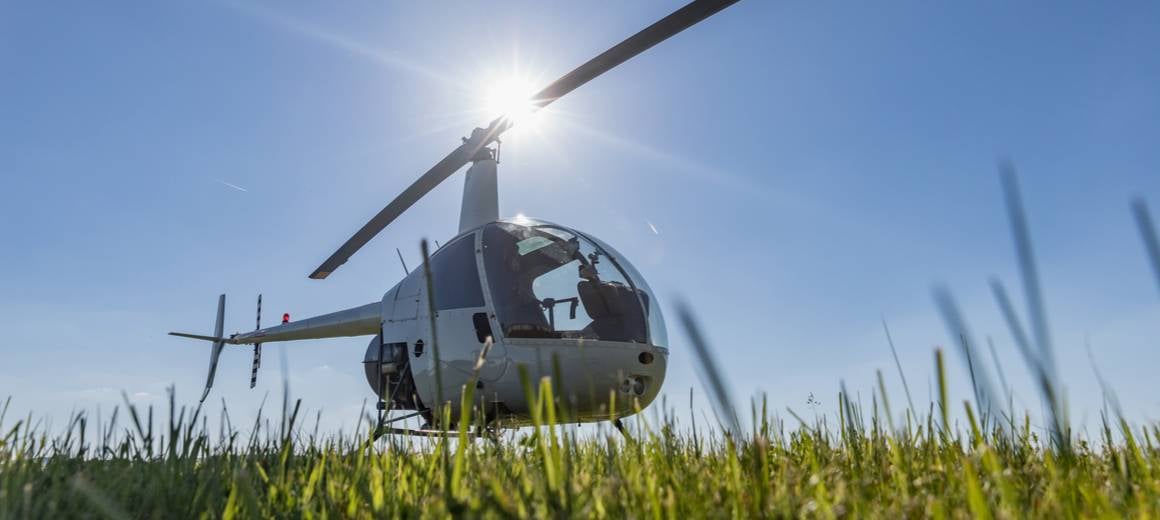 The Robinson R22 is a two-seater, single-engine light utility helicopter, and while it has room for only two passengers, this aircraft is packed with everything you need to enjoy a comfortable and luxurious flight. The interior has leather seats, a cabin heater and defogger, and ample space for you and your pilot.
The R22 exterior features a horizontally mounted Lycoming O-320 engine, which allows for cruise speeds of up to 109mph and a range of up to 298 miles.
Though small, the R22 is a proven workhorse that puts out exceptional performance in a variety of applications. It has a two-bladed main rotor and a two-bladed tail-rotor system. The normal production variant features skid landing gear, while the mariner version (which is no longer manufactured) provided floats, but no wheeled landing gear is available. This is fine if you want to be able to land and take off from almost anywhere you'd like, since the R22 is able to take off from, and land directly onto a trailer that can be hooked up to your car or RV.
Sikorsky S-76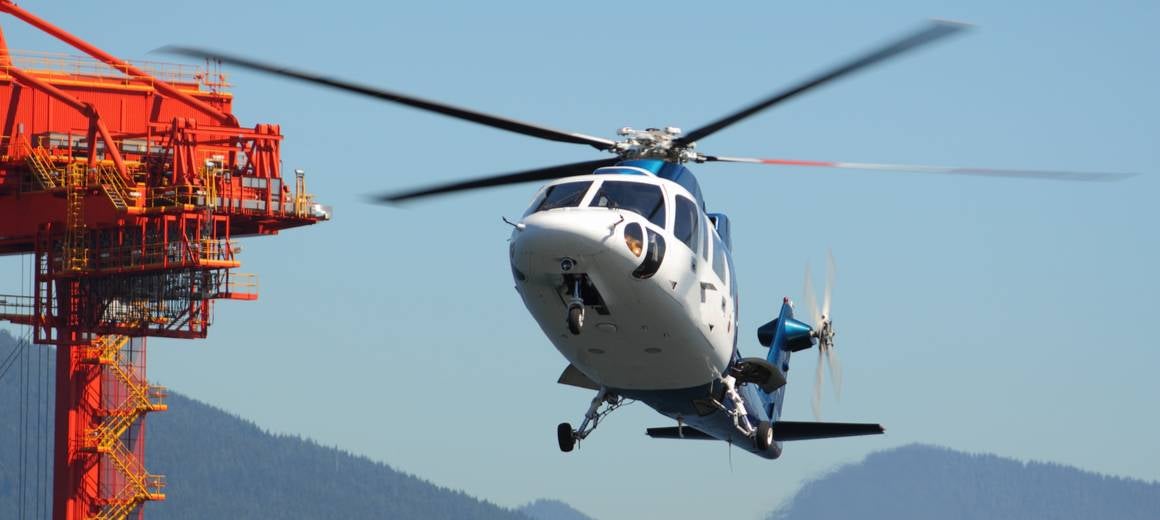 The Sikorsky S-76 brings together the ideal combination of modern technology, style and comfort. Equipped with two Pratt & Whitney PW210S turboshaft engines, this aircraft is able to reach cruise speeds up to 172mph, and travel distances of up to 521 miles. The S-76 features a standard rotor configuration of a four-bladed, fully articulated main rotor and a four-bladed anti-torque tail rotor, as well as retractable, wheeled landing gear.
The interior of the aircraft is almost entirely soundproofed, meaning headsets are not required during your trip. This makes the S-76 a popular choice for private business flights. The large cabin can accommodate up to six passengers, and more space can be achieved depending on the layout you choose. With luxurious leather seats and impeccable design, the S-76 offers a truly luxurious and comfortable air charter experience.
Sikorsky S-92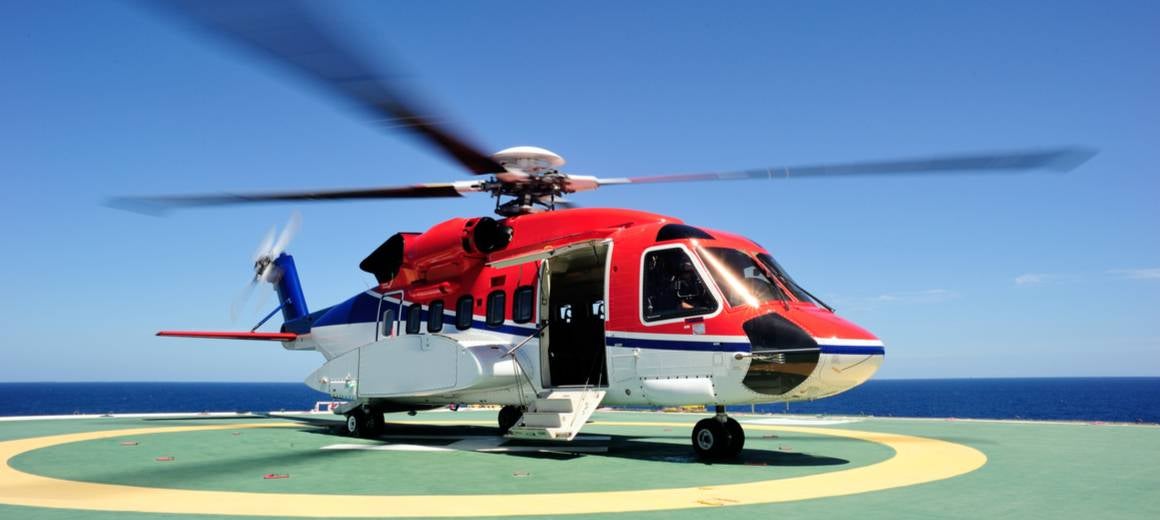 If you are traveling with a larger party of up to 19 people, you may think a helicopter charter is out of bounds. Take a look at the spacious Sikorsky S-92. Powered by twin GE CT7-8A turboshaft engines, and equipped with a composite four-bladed main rotor with extended blades, this helicopter is able to reach cruise speeds of 173mph and cover distances of up to 620 miles. The aircraft features an active vibration-control system that works to increase comfort and decrease noise in the cabin.
The S-92 can be rented as a private charter in a variety of versions and layouts designed to suit your specific requirements. For those with a desire to fly in a literal airborne palace, the interior options for the S-92 are nearly limitless, and offer the absolute pinnacle of luxury and style. Some custom interior designs include options such as granite flooring, custom woodwork and crocodile leather, and even a satin gold finish on the seat-belt buckles. There are also layout options with fewer seats that allow for facilities such as a galley or bar to be installed.
Charter a flight with ACS today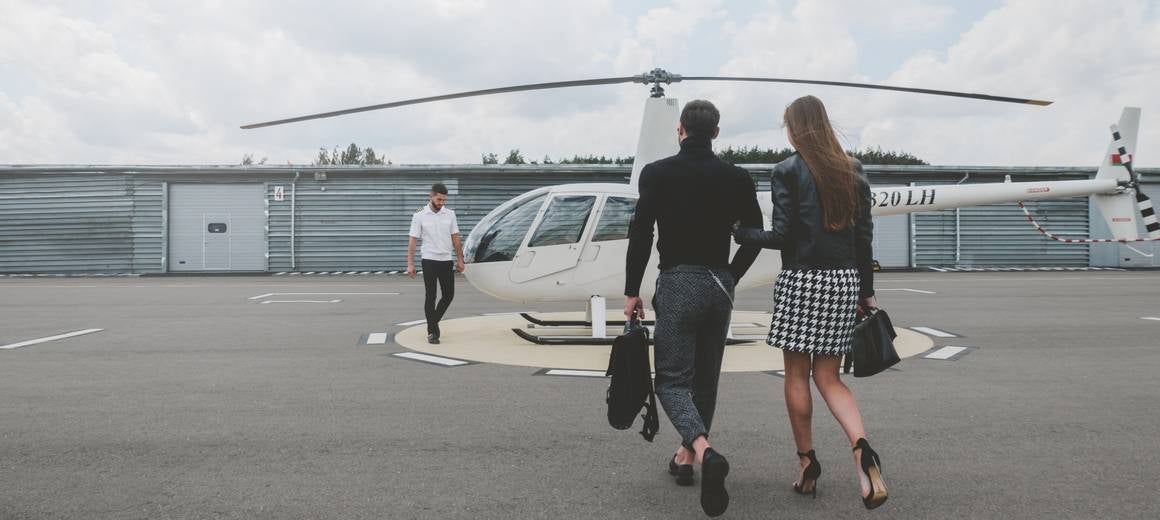 A private helicopter charter is generally more affordable than chartering a private jet – although you can choose either option at Air Charter Service (ACS). Whether you want to attend several meetings in different cities in a single day, or take a helicopter tour for a bird's-eye view of your destination, we can help plan your trip, provide you with recommendations, and book the ideal luxury private helicopter for you. Contact us to book your flight today.