Charter a Private Jet to the Best Beer Festivals in the USA
The American brewing scene has gone from strength to strength over the last few years. This wonderful local craft beer scene continues to produce excellent beverages, but how do you find out which beers you'll enjoy most? The USA has some top festivals that showcase just how exciting and innovative the American brewing industry has become. From Vegas to Texas, here are the best beer festivals in the USA and how to visit them by private jet charter.
1. Great Vegas Festival of Beer
Get ready for a brewing, mixology, and culinary takeover of America's playground, as the Great Vegas Festival of Beer throws up an outstanding craft beer competition. It's been hosted since 2011 by Motley Brews, a collective of professional event planners and craft beer enthusiasts who go all out to create an experience you'll never forget. With unlimited samples of more than 500 beers from over 100 breweries, and food from the best chefs in Nevada, there's something for everyone to enjoy at the Great Vegas Festival of Beer.
2022 date: April 22-23
Location: Downtown Las Vegas Events Center, Las Vegas, Nevada
Ticket prices: From $55 to $115
Nearest private jet airport: Harry Reid International (IATA: LAS) is a 17-minute drive from the venue.
2. SAVOR
SAVOR may not be as large as the other events, but it certainly offers a unique experience. While many festivals have great food to go along with their beer, SAVOR is an event that is planned from the ground up to specifically pair small portions of food with delicious beers. Pick your favorite craft beer and you'll get to enjoy a bite-size dish that has been meticulously prepared by an award-winning team led by Adam Dulye, executive chef of the Brewers Association.
2022 date: June 24
Location: The Anthem, Washington D.C.
Ticket prices: Start at $139 and go up to $249 for VIP admission
Nearest private jet airport: The Ronald Reagan Washington National Airport (DCA) is just seven minutes away from The Anthem, making it an extremely convenient location for charter flights.
3. Oregon Brewers Festival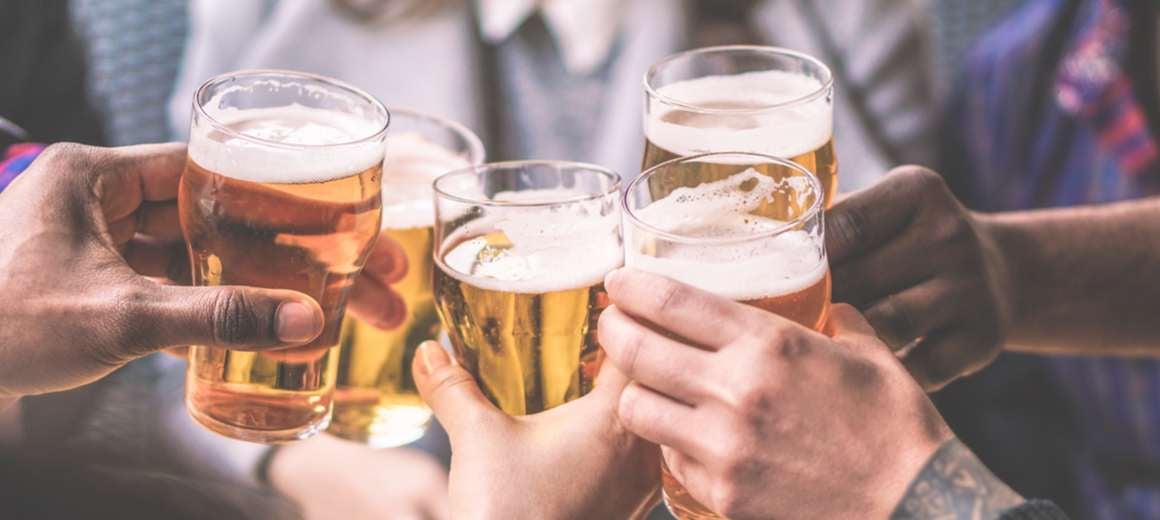 The Oregon Brewers Festival is more than 30 years old, having started in 1988 as a way of showcasing microbreweries at a time when the industry was still getting off the ground. This veteran fest has certainly taken off since then, and in 2019 over 90 Oregon brewers joined forces to showcase what the state's brewing scene is all about. Besides the tastings, fun on the side is provided by events such as the brewer dunk-tank, homebrew demonstrations and beer-related games. There is also the Crater Lake Soda Garden, which offers complimentary craft sodas to kids and designated drivers.
2022 date: July 28-30
Location: 300 SW Naito Parkway, Portland, Oregon
Ticket price: Entry is free, but a $20 tasting package must be purchased to participate. Additional tokens cost $1 each. Mugs and tokens can be purchased at the event.
Nearest private jet airport: Portland International Airport (PDX) is only 15 minutes out from the festival venue.
4. The Great Taste of the Midwest
The Great Taste of the Midwest is one of the longest-running beer events in the US, with the organizers claiming it to be the second-longest-running craft beer festival in North America. Today, the event offers you the chance to try out 1,400 beers from over 200 suppliers, many of whom are at the event themselves, so you can learn all about the drinks that grab your attention. Of course, you will need some great food to go with your delicious beer, and many vendors will be on-site to provide you with some delicious grub. From tacos, pizza and falafel to delicious desserts, you can rest assured you won't go hungry.
2022 date: August 13
Location: Olin Park, Madison, Wisconsin
Ticket prices: Start at $70
Nearest private jet airport: Dane County Regional Airport (MSN) is approximately 15 minutes away from Olin Park.
5. Great American Beer Festival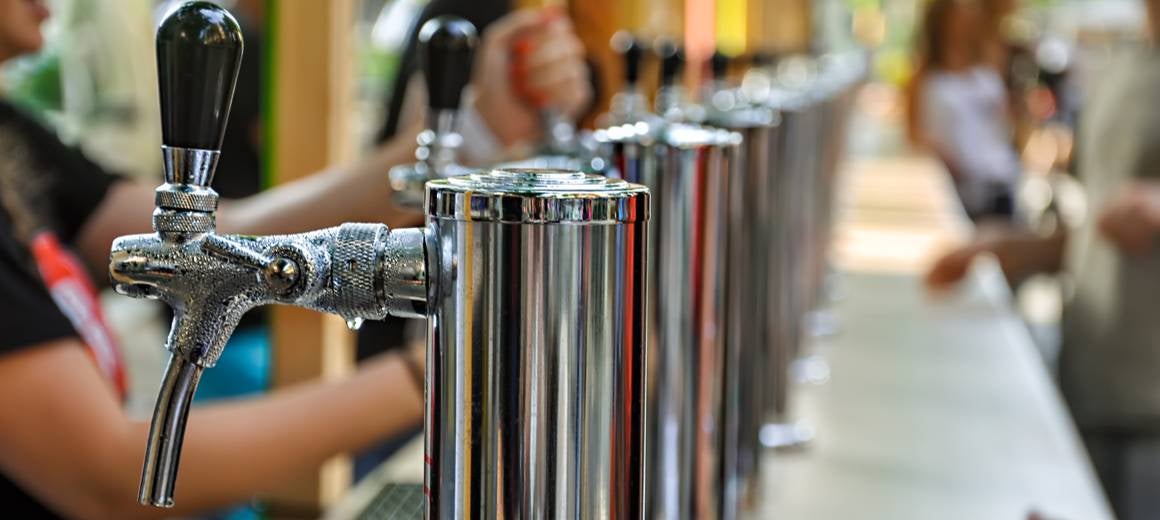 One of the biggest and most famous beer festivals in the USA, the GABF belongs on every beer lover's calendar. The Brewers Association judges have their hands (and glasses) full every year, as upwards of 800 brewers, showcasing over 4,000 beers, compete for a shot at a gold medal in no fewer than 161 beer-style categories. In a venue about the size of eight football fields, packed end to end with stalls of brewers giving their best, there's plenty of room for both small regional brewers and industry giants.
Although there is no official people's choice award, the brewers vie for love from the crowd, who can spread the word way beyond the confines of the Colorado Convention Center. Favorites, such as Russian River Brewing and 3 Floyds Brewing, will be going all out to repeat their success, so make sure you get in line before they're all tapped out.
2022 date: October 6-8
Location: Colorado Convention Center, Denver, Colorado
Ticket prices: From $85 (for members) to $199 for the ultimate beer experience
Nearest private jet airport: Denver International Airport (DEN) is only a 30-minute drive away from the venue.
Book a private flight to your favorite US beer festival
If you're ready to take on the task of tasting some of the thousands of beers the American brewing scene has to offer, why not travel to your chosen event in style? Contact us at your local Air Charter Service office for our private jet costs and to find out the fastest route to the beer festival of your choice. You can also review our aircraft guide and destination guide to learn more about our private planes and where you are able to enjoy our services.