How much does a private jet cost?
The cost of flying private
Private jet passengers have the freedom to fly around the world at their whim, jetting off for a Caribbean getaway, city-hopping across the United States, or flying their boardroom to a last-minute business meeting. Without commercial flight schedules and crowded airports to contend with, flying becomes fun, efficient and hassle-free. But how much does a private jet cost?
That question is more complicated than you might think. Whether you're purchasing your own plane or chartering a jet for a single trip, many factors affect the price of flying private. We take a look at these costs, weigh up the pros and cons of purchasing new vs. pre-owned, and check out some of the aircraft currently available for sale – and for charter – through ACS.
Private jets for sale
In partnership with Jet Advisors, Air Charter Service's Aircraft Sales Division uses its extensive industry experience to help clients purchase and sell private jets. We offer individuals and corporations the most comprehensive new and pre-owned aircraft sales and acquisition service on the market.
Whether you are a first-time buyer, or already own an aircraft and are looking to upgrade, our sales and acquisitions experts are ready and willing to help. We will manage the entire transaction from market research through to the purchasing process and beyond, so you can rest assured that your best interests are catered for, whether you are buying or selling your luxury aircraft.
With our extensive network of partnerships we are also able to assist in many other areas of the process such as financing, tax planning, crew staffing, interior completion and aircraft management. With over 100 years of shared industry experience and global reach across six continents, we have the local and global market data and expertise to ensure a seamless and optimal transaction for our clients.
Private jet models and prices
Here are some of the private jets currently available to purchase through our sales division:
CESSNA CITATION I SP FOR SALE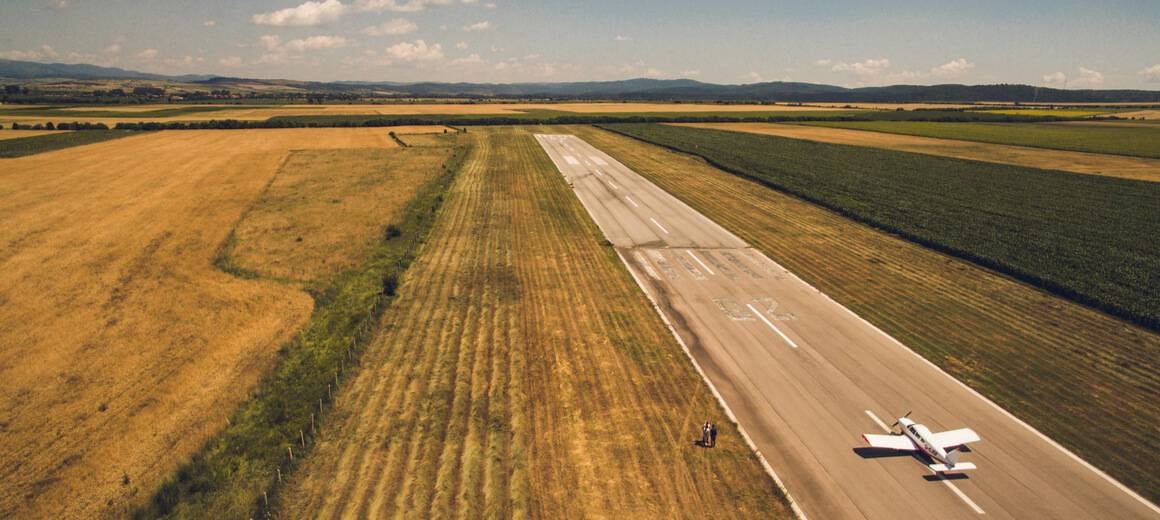 Year: 1980
Price: Owner accepting offers
Passengers: 7
Specifications:
967.9 AFTT
3879 Landings/Cycles
Certifications: RVSM, MNPS
Freon Air Conditioning: CESCOM
Thrust Reversers
Provisions for HF radio
ADF: Collins ADF-60A
Dual Air Data Computers: Shadin
Communication Radios: Collins VHF-20
Compass: Dual Sperry Rand/Honeywell C-14 Gyrosyn
DME: Collins DME-40
Flight Director: Honeywell FZ-500
GPS: King Bendix KLN-90B
Navigation Radios: Dual Collins VIR-30A
Radar Altimeter: Sperry Rand/Honeywell
RMI: Dual Collins 332C-10
Transponder: Dual Collins TDR-90
Weather Radar: Collins WXR-300
INQUIRE ABOUT THIS CESSNA CITATION I SP
Email - aircraftsales@aircharterservice.com
Call your local office
Learn more about the CESSNA CITATION I SP
CESSNA CITATION II FOR SALE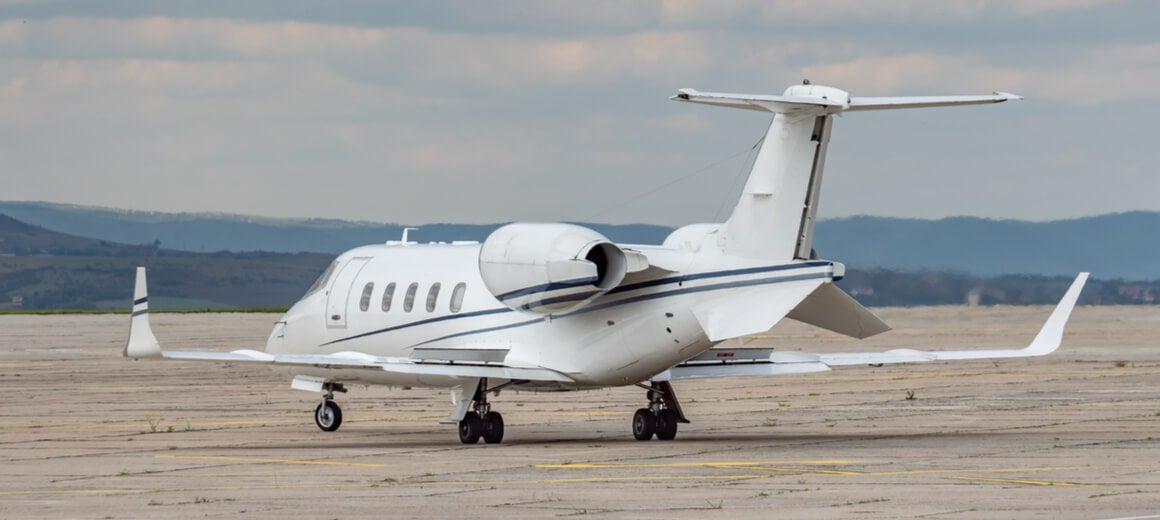 Year: 1982
Price: $295,000
Passengers: 9
Specifications:
17,261 AFTT
13,147 Landings/Cycles
Maintained: EU OPS
Not on any maintenance program, always hangared
Certifications: RVSM
Equipped with: CESCOM, RVSM
Avionics: ADF: Dual Collins
CVR, FDR, RMI: Dual Collins
Avionics Package: Collins Pro Line II
DME: Dual Collins
Navigation Radios: Dual Collins
Aircraft will be delivered with fresh Phase 5 inspection
In addition to the asking price, three spare engines and spare parts are available to purchase
On current AOC with EU operator (EASA) Danish registration
INQUIRE ABOUT THIS CESSNA CITATION II
Email - aircraftsales@aircharterservice.com
Call your local office
Learn more about the CESSNA CITATION II
BOMBARDIER LEARJET 35A FOR SALE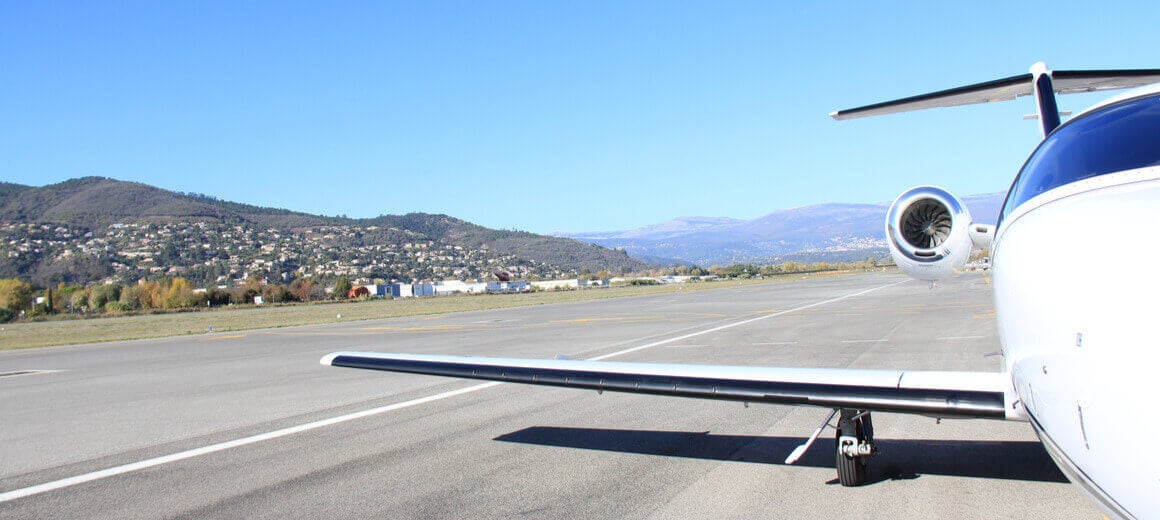 Year: 1982
Price: $395,000
Passengers: 8 (includes belted toilet) or 1 stretcher and 5 seats or 2 stretchers and 3 seats
Specifications:
17,747 AFTT
11,985 Landings/Cycles
EASA Compliant, still on AOC
Long range tanks
STC for medical equipment/stretcher
Avionics ADF: Dual Collins ADF-60A w/dual ANT-60A antenna
Altimeter: Aerosonic standby
Autopilot: J.E.T. FC-200 w/YD-202 yaw damper
Communication Radios: Dual Collins VHF-21C w/8.33 spacing and dual CTL-22C controllers
CVR: Fairchild A100A
DME: Collins DME-40
FDR: Fairchild F800
GPS: Dual Trimble 2101 I/O Plus
Hi Frequency: King KTR-953 w/KAC-952 antenna and Motorola NA-135 SELCAL
HSI: Collins Pilot
Navigation Radios: Dual Collins VIR-30A
Radar Altimeter: Collins ALT-55B
RMI: Aeronetics
TAWS: Honeywell Mark VIII EGPWS
TCAS: Honeywell CAS-67A TCAS-II w/change 7.1
Transponder: Dual Honeywell MST-67A w/PS-550 controller
On current AOC with EU operator (EASA) Danish registration
INQUIRE ABOUT THIS BOMBARDIER LEARJET 35A
Email - aircraftsales@aircharterservice.com
Call your local office
Learn more about the BOMBARDIER LEARJET 35A
HAWKER 800B FOR SALE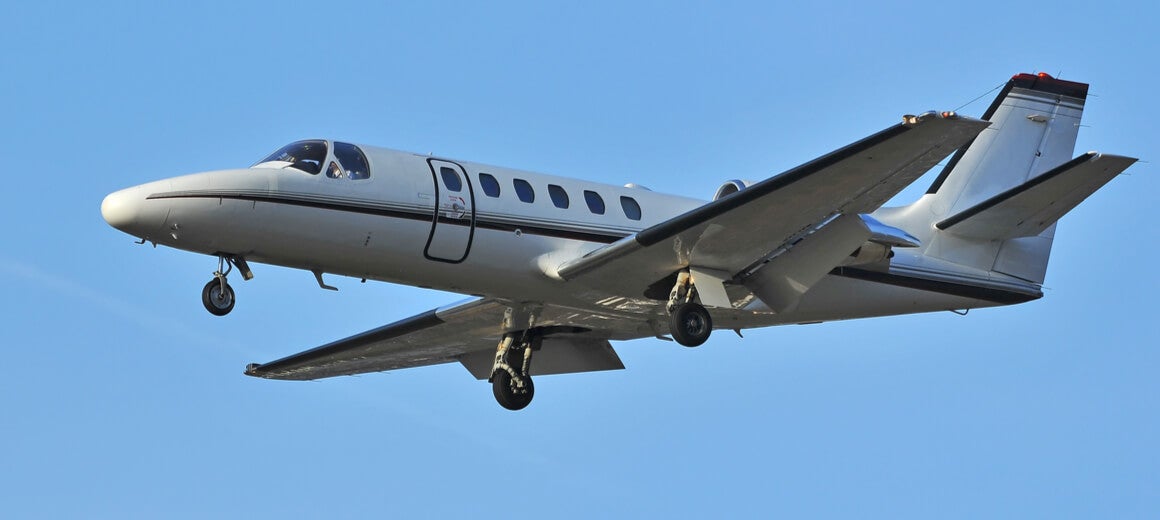 Year: 1985
Price: $890,000
Passengers: 8
Specifications:
The Hawker 800 is an upgrade of the 700, featuring a series of modifications. These include a modified fuselage and upgraded avionics enabling an increased range.
12,465 AFTT
8,169 Landings/Cycles
EASA Compliant
Maintained on CAFAM, Engines and APU are not on MSP. E Inspection (12 Mths) – 15 April 2019, F Inspection (24 Mths) –15 April 2020, G Inspection (48 Mths) – 15 April 2022, B Inspection (800 Hrs) – 718 Hrs to go, C Inspection (1600 Hrs) –1518 Hrs to go
TCAS 7.1 Compliant
Honeywell MK VIII EGPWS
Honeywell Class B TAWS
Collins Five Tube EFIS 86C
Dual Collins VIR 32 Navs
Dual Collins VHF-22B Comms
Dual Collins EFD-85 Flight Directors
Dual Honeywell MST67A Transponders
Dual Collins Air Data Computers
Dual Universal UNS-1Msp FMS
Dual King-956 HF Comms w/ SELCAL
Collins APS-85B Autopilot, Collins DME-42
Collins ADF-60B Collins ALT-55B Altimeter
Collins WXP-85 Color Radar
Collins ALT-55B Radar Altimeter
Trimble 2000 GPS, SAT/AFIS
Multi-Function Display
Certifications: EASA, RVSM, MNPS, Aug 2017
Interior refurbishment and March 2018 exterior
INQUIRE ABOUT THIS HAWKER 800B
Email - aircraftsales@aircharterservice.com
Call your local office
Learn more about the HAWKER 800B
HAWKER 800XP FOR SALE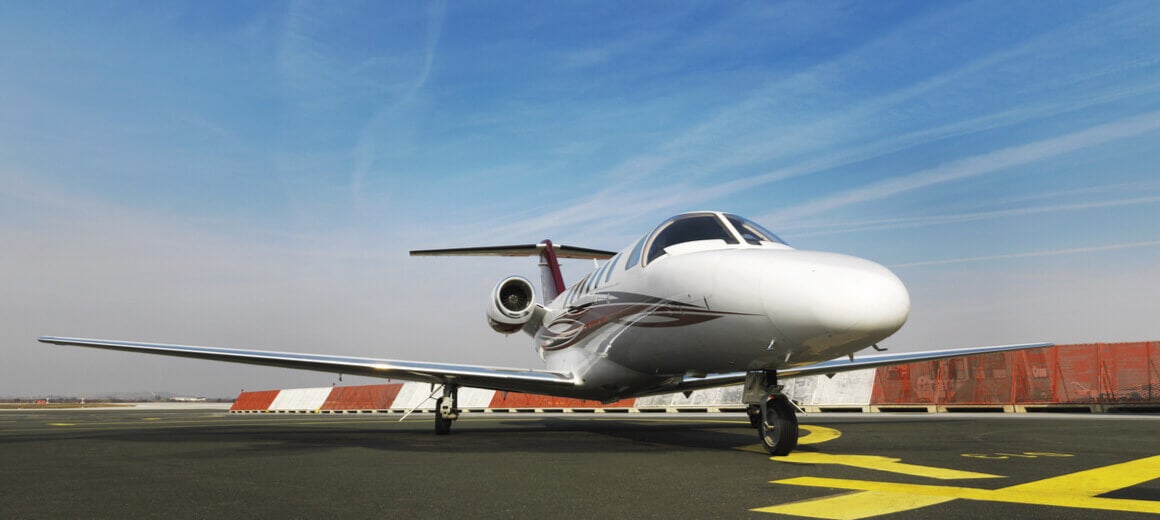 Year: 2000
Price: $2,450,000
Passengers: 8
Specifications:
The eight-seat Hawker 800XP has a spacious cabin at 21 feet long, 6 feet wide and 5ft 8 inches tall with an enclosed lavatory.
The jet has a long range that can fly from New York to Singapore
6,087 AFTT
3,958 Landings/Cycles
Maintained: JAR OPS General and EASA Compliant; Maintained on CAFAM, B & D inspections c/w 11/14. E, F, G & 16-Year Structural inspections c/w 12/04/15. Gear overhaul due 02/24
Engines on MSP Gold. APU on MSP
Two owners since new
Professionally operated and maintained
Refurbished and repainted 2016
Certifications: RVSM
Avionics: Dual Honeywell RNZ-850
Autopilot: Honeywell SPZ-8000 IFCS
AFIS: AlliedSignal AFIS
Avionics Package: Honeywell Primus II
Communication Radios: Dual Honeywell RCS-851E w/8.33 kHz spacing
CVR: Universal CVR -120
Navigation Radios: Dual Honeywell RNZ-850 w/RM immunity
EFIS: Honeywell 5-tube
DME: Dual Honeywell RNZ-850
FDR: AlliedSignal
FDR; Flight Rules: IFR
Flight Director: Dual Honeywell EDZ-818
FMS: Dual Honeywell FMZ-2000 w/GPS
Equipped with: Engine Maintenance Program, 8.33 channel spacing, FM immunity, Traffic Collision Avoidance System, Flight Data Recorder
Not equipped with Winglets, XPR Upgrade
INQUIRE ABOUT THIS HAWKER 800XP
Email - aircraftsales@aircharterservice.com
Call your local office
Learn more about HAWKER 800XP
Buying a private jet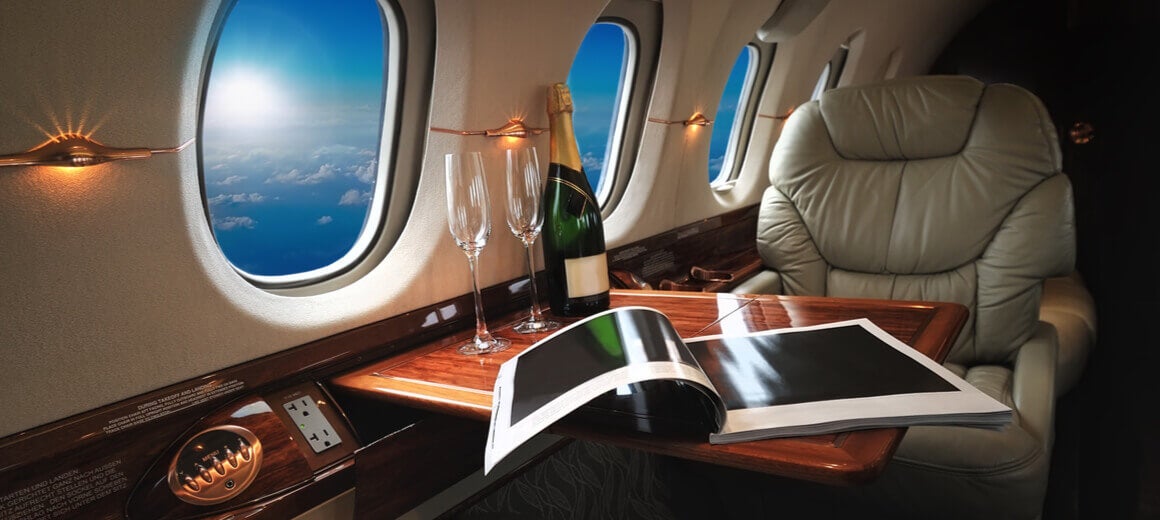 Buyers should first consider what size best suits their needs. Private jets can be small turboprops or light jets, mid-size or super-mid-size jets, heavy jets or luxury executive airliners.
Passenger capacity is one important factor, but it's also essential to consider the typical distances you will fly. Small planes need to stop and refuel on longer trips, which adds to the cost and travel time. On the other hand, larger planes are expensive to operate if your typical flight time is short.
Next, consider whether you'd like a new or pre-owned aircraft. As a few examples, a brand new Cessna Citation M2 (a light jet that seats seven) costs about $4.5 million at base price; the Learjet 75 (a popular mid-size jet that seats nine) costs about $13.5 million; and the ultra-luxurious Gulfstream G650 (a heavy jet that seats up to 10) has a base price of $64.5 million. If a buyer plans on traveling with more passengers than that, the 17-seat Bombardier Global 6000 costs $60.5 million.
An aircraft's lifespan is measured in flight hours and landings rather than age, so private jets are often viable for decades. Many buyers opt to purchase a pre-owned aircraft to cut costs. As a comparison, possible prices start from $3.5 million for a used Cessna Citation M2, $7 million for a Learjet 75, $62 million for a Gulfstream G650, and $50 million for a Bombardier Global 6000.
The costs don't stop there though. The price of a luxury private aircraft – whether it's new or pre-owned – is not small, but once the plane has been purchased, the largest expense for owners is aircraft maintenance, which can cost from hundreds of thousands to several millions of dollars a year. One factor to consider early on is that while a brand new jet is more expensive than a pre-owned jet, a new model will come under full warranty to cover any repairs or replacements within the first few years of ownership.
Additional costs for private jet owners include insurance which, depending on the type of aircraft, can cost up to tens of thousands of dollars per annum and sometimes even more. The plane will also need fuel, which can run costs up to $1300 per hour. Hangar space is another cost to factor in – after all, you wouldn't want to leave your expensive luxury aircraft exposed to the elements – and pilot and crew salary and expenses also account for a large portion of the running costs of owning a private aircraft. If you'd like to customize the interior of your aircraft, this can also come at a high price, with a top-of-the-line cabin design costing as much as $100 million.
Can you imagine you and your friends in your own luxury private aircraft, traveling everywhere on a whim, and sipping Champagne while the staff in the galley whip up a lavish meal? Of course you can. But you need to think carefully about the investment required for ownership of a private aircraft, and if you are willing and able to make that commitment. If the price and investment isn't quite within your reach then don't despair; you could be enjoying all that luxury by chartering a private aircraft, while someone else takes care of those expensive maintenance fees.
Chartering a private jet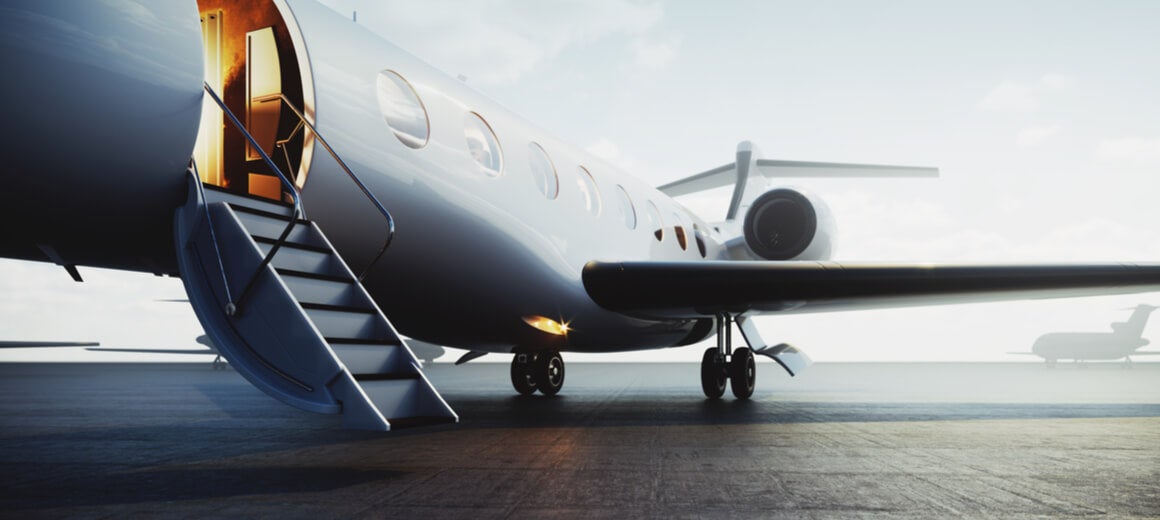 Given the high cost of owning an aircraft, chartering a private jet is a far better option for the majority of travelers as it offers all the convenience of private jet travel without the expense of maintaining an aircraft. While private jet travelers also pay costs such as fuel, airport handling fees, landing fees, crew costs and passenger taxes, the expensive maintenance fees are covered by the owner.
When chartering a private jet, travelers can cut costs by choosing the ideal aircraft for each individual journey they make. For instance, one week you could take a turboprop such as a five-seat Piper PA-34 Seneca from Boston to Nantucket for about $3,000, then the following week fly your entire executive team to Chicago for a business meeting in an eight-seater Hawker 750 for approximately $21,000. This way, you can ensure that the aircraft you select is always the most cost-effective choice. For more information, read our article on how much it costs to book a private jet charter.
Not every aircraft can accommodate all routes. Small jet owners have to charter a larger aircraft or book a commercial ticket for long-haul flights. Additionally, some planes require a longer runway than others in order to land, so airports that have shorter runways like St Bart's and Courchevel aren't suitable for certain planes. When flying by private jet charter, travelers can rest assured that their plane will always be suited to their destination.
Private jet charter passengers can also take advantage of 'empty leg' flights, which happen when a one-way charter aircraft flies back to base or goes on to another location for its next booking. Empty legs offer an extraordinary discount – sometimes as much as 75% off the cost of a regular charter – as the plane would otherwise be flying empty. Taking advantage of these empty leg flights when they are available is highly recommended.
Which type of private jet is right for you?
The biggest indicator of an aircraft's price is its size. The most compact options are turboprops and light jets, which are designed for short, regional flights. Travelers looking for enough space to move around the cabin can opt for a mid-size or super-mid-size jet, both of which typically seat seven to nine passengers. For ample space and total luxury, choose a heavy jet or a luxury executive airliner. These models have high ceilings, enclosed lavatories and the option to travel with flight attendants. This category is the most luxurious and expensive.
While size dictates the number of passengers a plane can accommodate, it is also often an indicator of the aircraft's range. Most small jets have a short range, so they need to stop to refuel on longer flights which can add considerable cost and time to the journey. On the other hand, a large jet has high fuel costs and is not the most cost-effective option for a short private flight. However, a large size does not always equate to a long range. Some small aircraft are optimized to have a longer range and other large jets are less efficient.
The price of a new private jet varies greatly. For example, a new Beechcraft King Air 350i, a turboprop that seats eight, starts at approximately $7.5 million. If you're looking for a light jet, a new Cessna Citation CJ3+ could be listed for around $8 million. The most popular aircraft are listed in our top five lowest cost private jets available today.
The Learjet 75, a popular mid-size jet that seats nine, is currently listed at $18.2 million. In the super-mid-size category, the Cessna Citation X+ goes for $23 million. Moving up to the heavy jets, the Embraer Legacy 650 is listed at $25.9 million. For an even more luxurious heavy jet, the Gulfstream G650 has a base price of $64.5 million. If you're seeking a luxury aircraft with an ultra-long range, the 17-seater Bombardier Global 7000 goes for $73 million.
Should you purchase a new or pre-owned aircraft?
We mentioned that the lifespan of a private aircraft is not measured in years, but instead is measured by flight hours and the number of landings it has made. Private aircraft also typically make far fewer take-offs and landings than commercial aircraft. For that reason, buyers can often find an older jet in good condition for a far lower price than a brand new plane. But bear in mind that with a new private jet comes a warranty to take care of repairs and replacement parts, which can save you a lot of money in the long run.
How would you like to outfit your jet?
One of the perks of ownership is the freedom to outfit the cabin of your private jet exactly as you'd like. This might mean adjusting the number of seats so it fits your family perfectly, or splurging on an extravagant private jet interior. The most lavish cabins feature custom leather upholstery, elegant master bedrooms, and top-tier aviation entertainment systems. The sky's the limit for private jet customizations and these interiors can easily reach hundreds of millions of dollars. To learn more, read our article on the price of a custom private jet interior.
What are the operating costs of a private jet?
Once you own the aircraft of your dreams, you'll need to pay to operate it. There are the fixed costs we have already mentioned such as hangarage and insurance, plus the variable costs which relate to the number of hours flown. These include fuel costs, maintenance of the aircraft, landing fees at airports and hourly rates for pilots and crew.
Everything adds up, but there are ways to mitigate the costs. Many owners decide, for example, to recoup costs by chartering out their private planes when they aren't in use. While this can be a way for the owner to save money, it also involves a monthly fee to a management company for handling the charter operations.
Should I consider chartering a private jet?
We know now that the cost of ownership of a private jet can become quite expensive, with the cost of the plane not always being the most expensive part of the process. Private charter passengers enjoy the perks of luxury private jet travel without having to deal with expensive running costs and maintenance fees. While there are fees when a passenger flies by jet charter – like fuel, airport handling fees, hangar parking, crew costs and passenger taxes – avoiding maintenance costs can save you millions in the long term.
Additionally, travelers on jet charters are free to choose the ideal aircraft type for every journey they take. Each trip will have a most cost-effective option. As an example, the best private plane for a trip from New York to the Hamptons will be different from the best plane for a flight from New York to Los Angeles. A good private jet charter company can help you choose the right plane for each individual trip.
How much does it cost to charter a private jet?
As an example, a short flight from New York Teterboro to Montauk Airport in a turboprop like a Cessna Grand Caravan 208B might cost around $3,100. As the aircraft seats nine, the per person cost is quite reasonable. If you're traveling from Teterboro to Palm Beach International Airport with your family, you'll want to take a faster jet. The eight-seat Citation CJ2+ costs approximately $17,500 and will get you there in two-and-a-half hours.
If you're traveling from Teterboro to Los Angeles Van Nuys Airport with your colleagues, you'll want an airplane with a longer range and more space to spread out. A 12-seat Challenger 601 could cost approximately $48,000. As these examples show, the best value aircraft is different for each particular journey. Jet charter passengers can choose the best plane every time they fly.
Additionally, certain airports cannot accommodate all aircraft. Large planes are often unable to land at airports with shorter runways. This means that owners of large planes need to charter or book a flight on a commercial airline when they fly to challenging airports.
As an added bonus, private jet charter passengers are able to take advantage of 'empty leg' flights. One of the best-kept secrets in the private aviation industry, empty legs happen when a client books a one-way charter aircraft. As the plane needs to fly back to its base or on to another airport, the aircraft would otherwise be flying empty. Travelers can purchase that route as a charter flight at a major discount – often up to 75% off. To learn more about empty leg flights, read our article on the cheapest private jet charter trips.
Do you have questions about purchasing a private jet or the cost of arranging a private jet charter? If so, contact us. Our specialists will provide you with all the help you need, whether you are looking to purchase a private aircraft, or charter one.